Okikiko.com – Having a home cinema is a great way to entertain friends and family at home. However, it can be difficult to create a comfortable and welcoming environment. If you are planning on building your own home theater, there are a few things you can do to make your space feel comfortable and inviting. Whether you are furnishing a living room or a home theater, choosing sofas with generous seat depth is a smart choice. A sofa with a shallow depth is not only not ideal for sitting, but it can also cause sight lines to become obstructed.
Choosing a Spacious Sofa with a Stylish Look
A sofa with a large seat depth will allow more people to sit down, even if they're all sitting on the same side of the sofa. If you have a lot of people to seat, or if you have a small room, you may not want to choose a sofa with a shallow depth. Luckily, there are plenty of sofas with generous seat depths to fit the bill. The SODERHAMN sofa is a great example of a sofa with a generous seat depth. It has a stylish airy appearance, and is customizable to suit your needs.
Using L-shaped sofas for home cinema decorating is a great way to add to the charm of your entertainment room. These sofas offer a spacious seating area, and can easily be used for watching television, relaxing and entertaining guests. These couches are available in a variety of styles, and come in a range of sizes and colors. Many of them are even built with hidden storage spaces.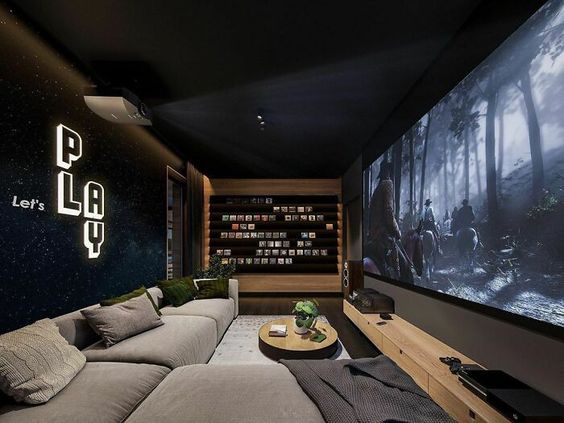 L-shaped couches can be placed in a variety of different arrangements, and can serve as a divider in a large room or a focal point in a small one. They are also a great option for creating an intimate home theater experience. Choosing the right L-shaped couch can be a challenge, but there are a few things to keep in mind. First of all, you want to make sure that the sofa you choose is big enough for you to comfortably sit down. You also want to ensure that it will not block any access points.
Using Fiber Optic Lights for Home Cinemas
Using fiber optic lights for home cinema is a great way to add a dramatic effect to your theater room. These lights are durable and reliable, and they never burn out. They are also easy to install. They can be used for decorative purposes as well. Fiber optic lighting comes in a variety of different styles. Some are shaped like stars. They are designed to look like they're reflected off the ceiling. They are popular in home theaters, but they can be used in other areas. They can be used to create a starry ceiling in a home or office. They are also used in swimming pools.
A fiber optic star ceiling is a lot like stargazing from a camping trip. In a home theater, you'll need a number of fiber optic lights to make the effect look good. You'll want to choose lights that are bright enough to be seen. You'll also want to consider the power rating. The higher the rating, the more brightness you'll get.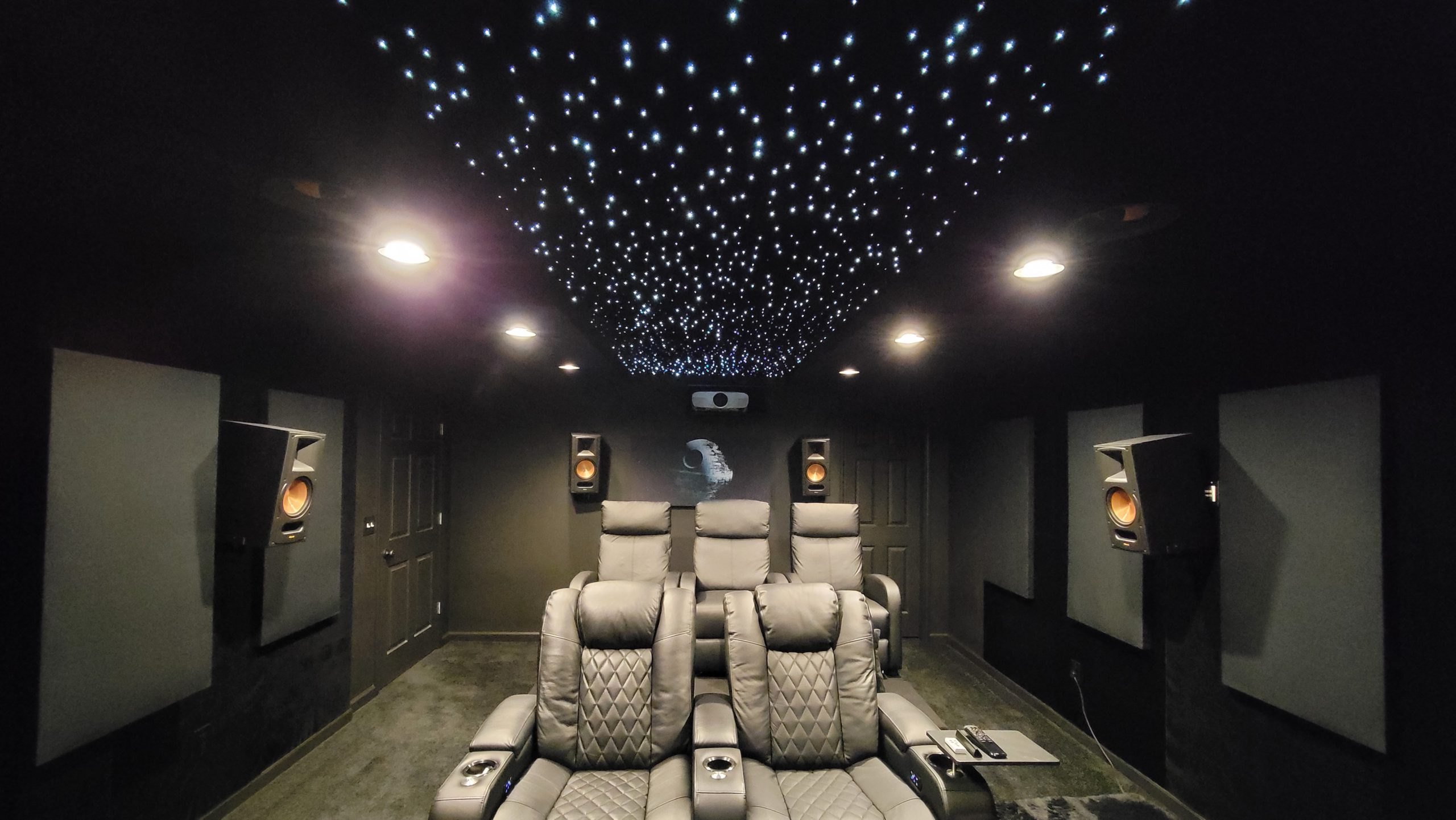 Using sound-dampening drywall for home cinema decorating ideas can help reduce noise in your home. This means that you'll be able to enjoy your movies and TV shows without being disturbed. It's important to know that you can't use any one method to fix all the sounds in your home. You'll need to use a combination of techniques. You can hang heavy drapes or install carpets, but these are not as effective as installing sound-dampening panels.
Best Performance Wall to prevent Sound from Exiting the Home
One of the best ways to prevent sounds from escaping into the rest of the house is by adding a second layer of drywall on the ceiling. This is called decoupling. It's a simple, inexpensive way to get better soundproofing results. The best-performing walls should have two layers of 5/8-inch drywall with green glue and fiberglass insulation. They also need Resilient Sound Clips to stop vibrations from passing through the wall.
Whether you have a new home theater or are trying to upgrade your existing one, the right cable management tools can help keep your technology cool, organized, and tangle free. Not only does good cable management enhance safety, it can also improve the aesthetics of your room. Fortunately, it's not as complicated as it may seem.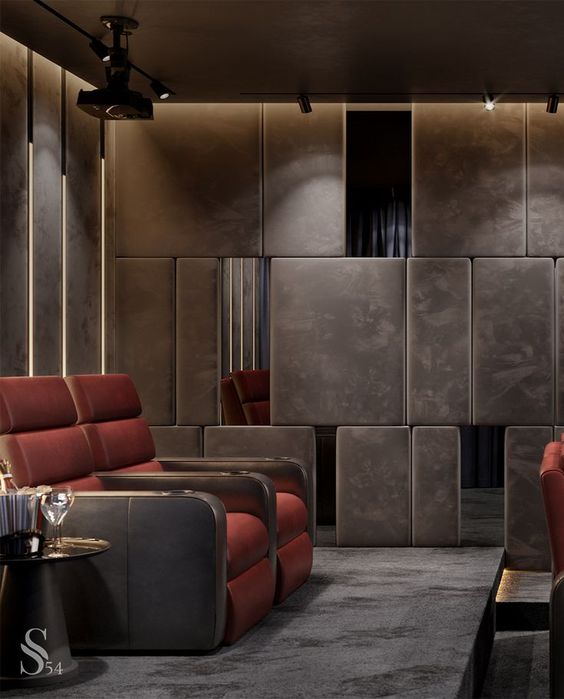 When it comes to cable management, there are several simple options to choose from. Aside from running cables through the wall, you can also use cable clips to group cables together and keep them from tangling. Alternatively, you can get an adhesive cable tie base and attach it to your cabinetry. Buying the proper length cables is essential. Shorter cables are easier to handle and can prevent wire tangles. It's also important to buy a power strip with enough outlets to handle all of your components.