Hello and good morning guys, welcome back to my website. This day I want to share with you about one of my most favorite anime. Do you know what is it? Well, it's Prison School anime. So, do you ever heard about it? Do you know why I love this anime? Well, check out my article today to know about the excitement that this anime offer to us and about the list of most badass Prison School characters now!
Review Anime Prison School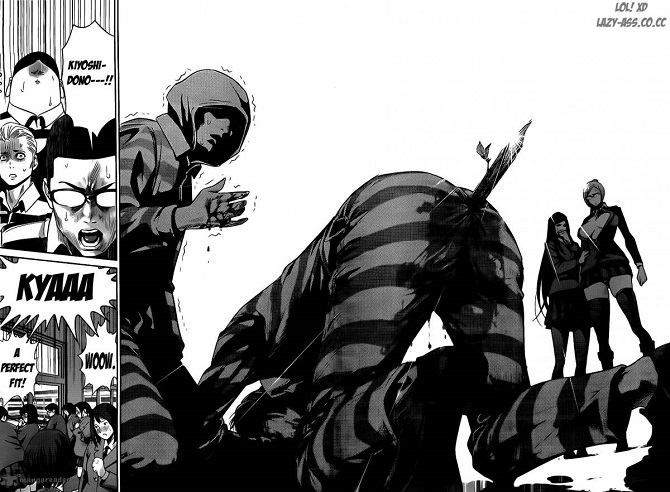 Review about Prison School:
Anime Prison School was published as a manga series written and illustrated by Akira Hiramoto. It began serialization in Kodansha's  Weekly Young Magazine on February 7, 2011. Yen Press has licensed the manga in North America. An anime adapted by this manga aired in Jully, 2015 and a few month after that in October 2015 a live-action drama television also aired in Japan.
I think to make you more interested in this anime, I need to introduce you to a few of the main character from this anime, right? Don't worry because I already prepared to this kind of things. Here's a brief explanation about the characters on this anime. The characters in Prison School are far from what you would consider normal. All the guys are a bunch of perverts, getting sexually stimulated from the smallest glimpse of panties (of which there are A LOT) and the girls that are involved in the Prison School directly (Mari, Meiko & Hana) are complete psychopaths on many deep levels.
While everyone will be shocked by Meiko mostly due to how out there she is, you'll find that the real one to watch out for is Hana, but she doesn't get enough time to really develop till late in the series. Speaking of development, the guys do go through a lot of personal growth once they get close to their personal crush, yet those characters suffer from the least development in Prison School, which is why I didn't include them in this write-up. Here's the list of Prison School characters and their biography.
Prison School Characters: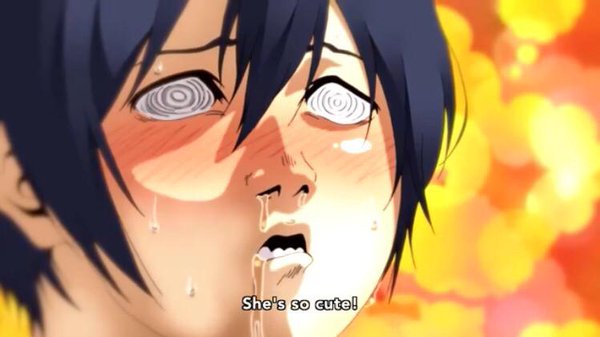 Kiyoshi Fujino (Japanese: Hiroshi Kamiya/English: Austin Tindle)
Stuck in most of the heroin lover quarrel, Kiyoshi is the luckiest person on this anime. Why? Because even though he sent to jail by the school council, he still can go on a date because of the "escape plan" from hiss friends. He also surrounded by a few beautiful girls. Isn't that what we call a lucky guy?
Takehito Morokuzu (Japanese: Katsuyuki Konishi/English: Eric Vale):
Even though he wears a glasses, doesn't mean that he is the one that got the brain in this anime. Well, even sometimes he gives some extra brilliant idea, sometimes he also gives a useless idea and one of his masterpieces is an escape plan that works almost 100%. He also has an obsession with The Three Kingdoms which drives his speech among other personality aspects. To fulfill his desire, he even sacrifices anything to make sure Kiyoshi get what he wants.
Well, I think my article today about the naughtiest Prison school characters is enough and clear for today. Thanks for coming to my website and sparing a few minutes to read my article today. Don't forget to share and leave a comment below. See you soon on my article and have a nice day