Hello and good morning guys, welcome back to my website. This day I want to share you a review about one of my favorite anime. Well, do you know about One Punch anime? Yeah, this anime has become a hype, not a while ago. Do you know why this anime become booming and takes so many Otaku's attention? Check out my article today about One Punch Man anime today!
One Punch Man Anime Review

In my article today I will tell you everything about this anime on my One Punch Man anime review. Well, One Punch Man is an ongoing Japanese superhero parody webcomic created by an author using the Pseudonym One technic which publication in early 2009. The series quickly went viral, surpassing 7.9 million hits in June 2012.
The Japanese shortened name Wanpanman is a play on the long-running children's character Anpanman, wanpan being a contraction of wanpanchi ("one punch"). One Punch Man tells the story of Saitama, an extremely overpowered superhero, who has grown bored by the absence of challenge in his fight against evil and seeks to find a worthy opponent.
A digital manga remake series is illustrated by Yusuke Murata. This manga publication debut published by Shueisha's Young Jump Web Comics in 2012. The chapters are periodically collected and printed into "Tankobon Volume" released on December 2, 2016, with twelve episodes.
There are a lot of people who love to watch One Punch Man because this anime is really unique and different than the other anime. Why this anime become so unique? Well, it's because there is no anime that ever have an idea with "one hit win" idea, right?
One Puch Anime Character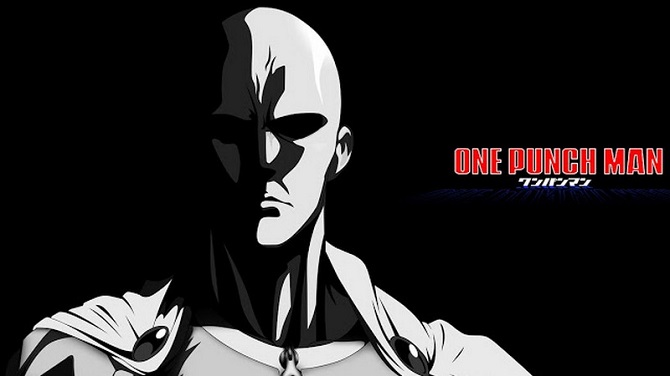 I believe there are a lot of you that already know if the "heroes" in One Punch Man is labeled by rank, right? Well, even though Saitama as the strongest hero in that anime, he still graded as a B rank hero. Why does he is categorized as B rank hero? Well, you can find out the answer in the anime, LOL. But, do you know about the other character in this anime? I believe you also don't know, right? Take a look at my One Punch Anime character list below!
Tatsumaki/Tornado Of Terror "S Rank"

Nominated as number 2 rank of S rank. Her power and specialty are Psychokinesis. Her power allows her to move and control object even without touching it. Sugoi!!!😮

Bang/Silver Fang "S Rank"

Also known as Saitama teacher. He possesses all the superhuman abilities that allow him to release superhuman power, agility, and even speed. However, even though this character possessing all those superhuman abilities, that only bring him to rank 3 in S rank.

Saitama/Bald Cape "B Rank"

Even though he possesses God like power like Immeasurable Strength, Speed, Reflexes, Infinite Stamina, Supernatural Sense, Invulnerability, Indomitable Will. He is failing at his writing test and that's the biggest reason why he dropped at B rank. His biggest motto is "Being Hero For Fun"
Well, I think my article today about One punch man anime review is enough for today. If you think my article today is useful for you, please share my article today with the other One Punch Man lover. Thanks for coming and reading my article today. See you soon in my next article and have a nice day dude.