Hello and good afternoon guys, welcome back to my website. Today I want to share with you about detective Conan review. Well, there are so many people who love to watch anime and read the manga about Conan Edogawa, right? However, do you know who is him? Do you know what is his intention to do all that thing? Let's find out more info about him today.
Detective Conan Review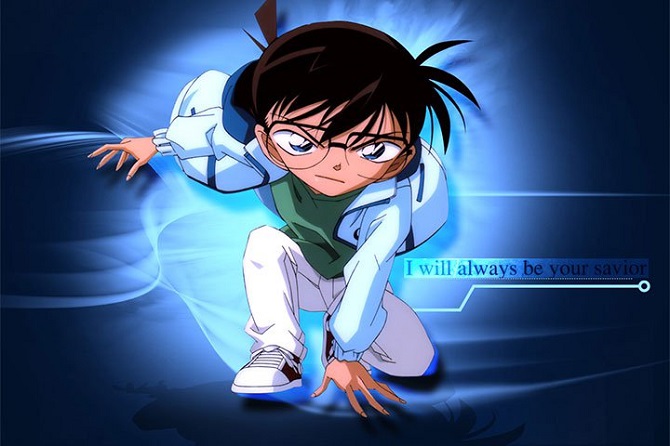 So, do you know who is Conan Edogawa? Are you a big fan of Conan in anime or manga? Do you still remember why Conan become a kid? Today I will discuss all that thing with you. First, let's flash back why Conan turn to a kid. Conan real name is Shinichi Kudo he is high school student that usually help police to solve a criminal case.
However, one day, unfortunately, Shinichi Kudo attacked by two people from a mysterious syndicate. He get knocked out and forced to drink a formula to kill him. However, luckily Shinichi Kudo can survive but his body turn out to be a kid with an average age around 7 – 8 years old. Well, what do you think after reading a piece of Shinichi Kudo or now known as Detective Conan story?
Detective Conan Characters List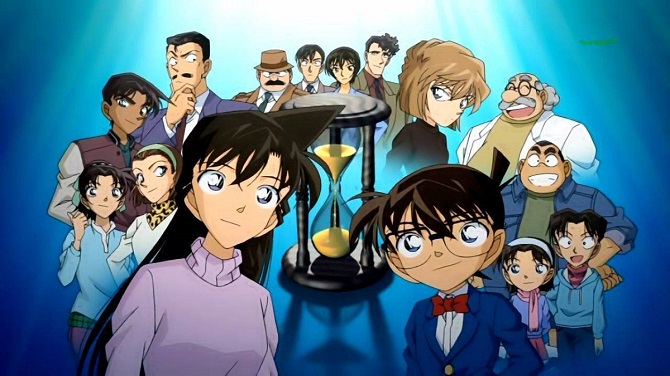 There are so many characters in this Conan anime and manga. I bet even you are a big fan of this anime, you will never be able to tell me one by one the name of the character of this anime and manga, right? So, that's why I will try to make a list of Detective Conan characters but first let's start with the main characters from this anime. Chek it out.
Shinichi Kudo

The main character from this manga and anime. He was forced to drink a poisonous drink by Black Organization. This causes his body to shrunk and become a kid.

Conan Edogawa

The child version of Shinichi Kudo. He still after the Black Organization in order to regain back his body.

Ran Mouri

Shinichi Kudo's childhood friend and main love interest. Ran still don't know about the case that being solved by Shinichi that turn to be Conan.

Kogoro Mouri

Kogoro Mouri is the father of Ran Mouri. He's divorce from his wife Eri Kisaki. Kogoro Mouri is also known as a sleepy detective. He gets that title from Shinichi Kudo because he always shot a sleeping needle and use him as his puppet, thanks to Kogoro Mouri.

Ai Habara

He also the victim of Black Organization and now helps Conan to find out what's the plan of that organization.
Well, I think my article today about Detective Conan review is enough for today. Thanks for reading my article today, I hope you will share my article with the other Conan lovers. See you soon in my next article and have a nice day guys.
"Words are like a swords. If you use them the wrong way, they can turn into an ugly weapon to fight you back."

– Conan Edogawa