Hello and good morning all of my reader, welcome back to my website. I believe there are a lot of OTAKU on my page today because of the title above, right? Anime is one of the best drugs that can make someone feels really addictive. However, in some countries, the circulation of anime is prohibited in there. That's why some of the OTAKU will try to find and watch or download the anime that they like on the internet. But, sometimes the government also restrict the circulation of anime latest news. That's why I come to save your life and bring up the latest list of anime summer in 2017. So, are you curious? Check out my article today!
7 Anime Summer 2017 List!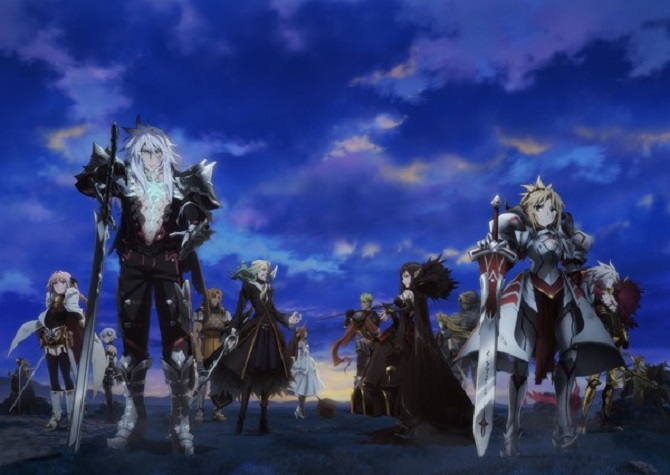 There are a lot of OTAKU that falls behind about anime latest news. Well, it's can be effected because there are not many websites that will tell you about what's happening in the anime world. That's why I'm here, I will try to bring up the best anime list on newest anime in Summer 2017 to you. Are you curious? Check out the list below!
Aho Girl

This anime tells a story about a girl called Yohiko. This girl itself is incredibly stupid, she even gets 0 to all of her exams. That's why her's mom ask one of her best friends to teach her how to become a cleverer girl.

Boku No Hero Academia 2nd Season

This is the story of Izuku Midoriya, a boy who dreams of becoming a superhero but he doesn't have any super power and that's what makes him get bullied by all his friends who possess super hero power. Until one day something changes his life FOREVER!

Dragon Ball Super

The battle and adventure of Goku continue but now his enemies are not something imaginable again. His newest enemies now are GOD itself. Can Goku save his universe from mass destruction?

Boruto: Next Generation

Do you know about Naruto Series that written by Mashashi Kishimoto? Well, if you know about Naruto then you should watch this anime too. The adventure of Naruto now continue through the blood of his son, Boruto or also known as BOLT.

Yu☆Gi☆Oh! VRAINS

Speak about this anime, do you miss the action of Yami Yugi and Seto Kaiba and the other player fighting through cards and battle each other? Do you want to know what's going on in Yu☆Gi☆Oh world after that? Find out in this anime now!

Beyblade Burst God

Ever watch Beyblade anime before? Do you ever curious what happens next in that world after the last battle? You can find out the answer on this anime.

Fate/Apocrypha

The setting of this anime is a parallel world to Fate/stay night where the Greater Grail mysteriously disappeared from Fuyuki after the Third Holy Grail War.
Well, I think my anime summer list is enough for today. If you think my article today is useful enough for you, please share my article today to the other OTAKU if you think my article is interesting for you. Don't forget to leave a comment in the comment box below. Thanks for coming to my website and read my article today. Especially if you help me to share my article. See you soon in my next article and have a nice day sir.