Okikiko.com – Fashion Designing is no joke. It takes an artist with creative ideas to create innovative designs that can bring in public attention and accolades. You have to work with your hands, think outside the box, and come out with some great ideas that can catch the public's eye. A fashion designer's work usually makes the women go gaga over it.
Ideas on a Designer's Paper
Fashion illustration is basically an idea that you put into paper with your own imagination. In simple words, the drawing of your fashion design ideas is fashion illustration. It is the first step to the production of designing an ensemble. Though this may sound easy the way you express your thoughts and give shape to them through fashion drawings is really challenging. It requires patience, creativity, and excellent imagination in order to create a masterpiece of style. It can be said to be a stepping stone to make you a successful fashion designer.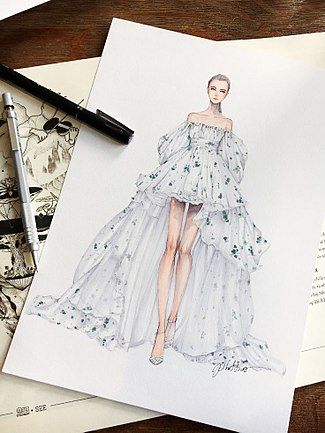 When we talk about fashion design drawing, it is a very simple concept that everyone can understand. You can draw fashion design illustrations in two ways. The first way is to use software designed specifically for fashion designing and the second is to do it by hand. However, if you are a beginner and do not have much knowledge of computers or sketch pad, you should stick to the second method. In case you are familiar with both methods and still find it difficult to express your ideas, then it is always better to learn the art of sketching.
Definition of Clothing Design Sketch
Sketching is basically the process of collecting ideas, arranging them, and expressing them on paper. The best way to do so is to imagine your design on a broad level and then relate each color and shape to the human body in a particular position. For example, if you have an outfit designed, you will need to think of how your clothes would look like on the human body and relate the human body with its clothes. There are many advantages of doing so. You will get a clear idea of the basic shapes and measurements that are required for your design and you can also get a rough idea of the style and the concept.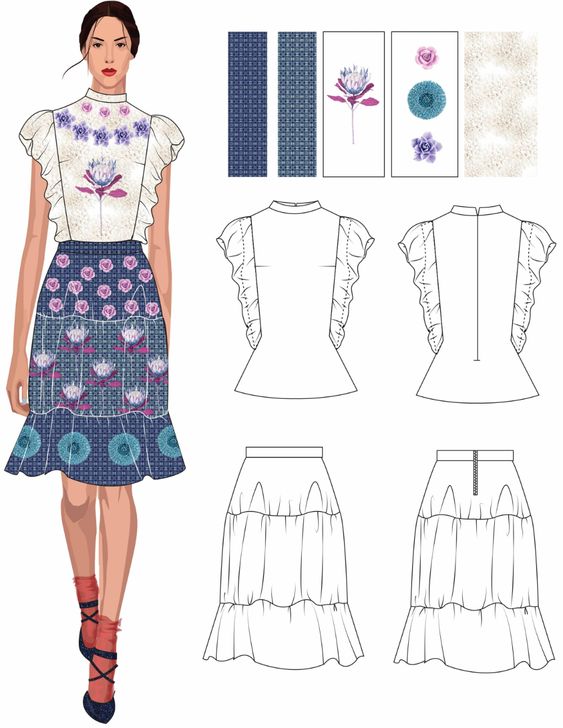 While doing fashion design drawings, you can explore the following techniques: single-line sketching, pencil sketches, and three-dimensional (3D) sketches. Single line sketches are very useful when you just want to get an idea of the concept of your design; it can be very useful to get a feel of how your design will look on your body and what details will be important to emphasize. Pencil sketches are helpful for more detailed designs which can be more detailed than a single-line sketch.
Mastering the Art of Fashion Drawing
Three-dimensional sketches are usually created using CAD software. It uses specialized software that allows the programmer to build detailed images from simple drawings. These images can be used to create high-end 3D fashion drawings. They are used for many different types of illustrations, fashion printings, fashion design studies, and much more. The fashion industry is a large market and if you want to succeed in this field, you need to master the art of fashion drawings.
If you want to sketch your garment or outfit for your customers, you should make sure that you have all the important details in mind. This includes the color and materials that you are going to use for your drawing, the most important fabrics, and the most visible parts of your outfit. You should also pay attention to the other details of the outfit such as the seams, the lining, and the accessories. A good fashion artist should not only be able to sketch an accurate description of the design but he should also be able to sketch a simple image of the finished product.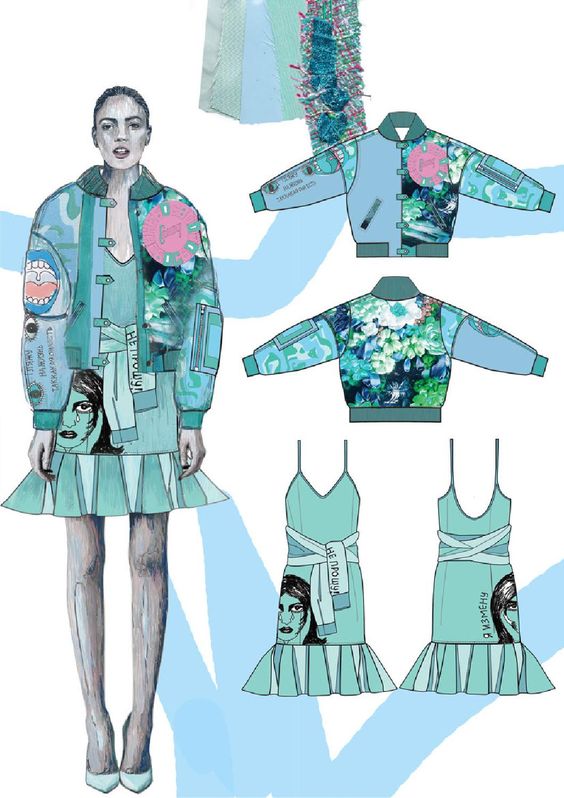 One of the problems when it comes to fashion drawing is that people can get very complex ideas and some of them can be very difficult to understand. To make your clients happy, you should first give them an easy-to-understand sketch. Once they understand the idea, you can then start adding some details. It is always better if you take advice from a professional before starting on a new fashion design. There are many different fashion schools and workshops where you can learn the art of fashion sketching.