Okikiko.com – While it may be intimidating to create a shabby chic home office, it's actually easier than you think. Whether you're looking for a more relaxed environment for your office or just want to bring an old world flair to your space, there are several ways to create the look. One way is to use truly antique or authentic vintage furniture. Grand chandeliers can add beauty to a workstation, while wooden tables with signs of wear can go well with brand new items. For the perfect shabby chic home office, Rachel Ashwell recommends a blend of old-world and modern pieces of furniture.
Creating a Comfortable Modern Office
While modern offices are often thought to increase employee productivity, some employees prefer a shabby chic look. A home office allows the employee to create a space that reflects their personality while still maximizing productivity. By adding personal touches, a shabby chic home office can be a great way to personalize your work area. And if you don't want to make your workstation look like a museum, you can add items from flea markets to make your desk a more comfortable place to work.
If you're planning to use a shabby chic home office for business purposes, remember that white is a popular choice among shabby chic interior designers. White is a great color for a home office, and you can use multiple colors to create a custom color scheme. While pastel colors work well with this style, you can also use bright colors in moderation – too much color can create visual clutter. You can also add pattern with wallpaper, rugs, and drapes.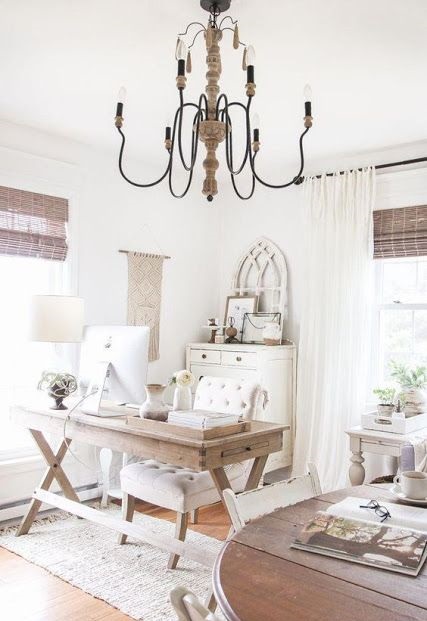 You can also incorporate shabby chic accents and antique-looking objects in your office. A simple white porcelain flower vase, a vintage-looking chandelier, and a bare mannequin torso add authenticity to the theme. Another great option for a chandelier is an exterior light fixture. You can even place these fixtures in non-traditional areas, such as the garage or outdoor patio. Alternatively, you can use the same fixture in your home office as an elegant chandelier.
Shabby Chic Feminine Home Office Style
A shabby chic home office should be feminine. Natural light, plants, and flowers are great accents. You should also use bold, colorful accents and accessories throughout the space. Choose furniture with feminine accents and pastel colors. You can also opt for modern pieces in the home office if you want to keep it modern. And remember that you can always incorporate a little bolder with your office furniture and accessories.
As you can see, there are many ways to incorporate shabby chic into a home office. A good way to incorporate this style is by utilizing textured materials. The textured elements add a modern flair. The look can be applied to any area of the house, including the home office. The possibilities are endless. You can even incorporate a few pieces of vintage furniture, too! It's easy to create a shabby chic office!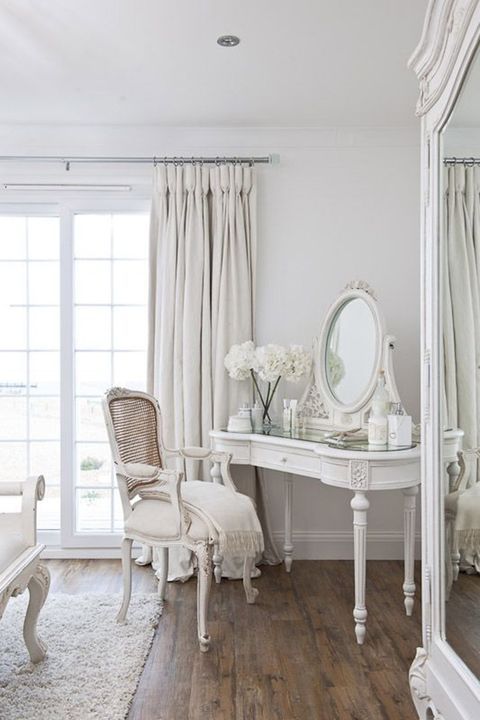 You can use layered fabrics to tie together your shabby chic home office interior. Choose fabrics such as lace, linen, and crocheted doilies to create texture. Layering your fabrics adds even more texture and vintage elegance. And don't forget the accessories! If you're looking for a way to make a shabby chic home office look like an old-fashioned one, make sure you don't skimp on texture!
Simple Tips to Add Charm to Home Office
For a small decoration, a painted heart on a wall is a simple way to add charm to your home office. A simple way to make a painted heart is to paint thin plywood. A great tutorial is available on allthingsheartandhome.com. A terracotta pot, for instance, is also a nice detail that can add beauty to any room. Chalky paint, matte varnish, and a paintbrush will add a touch of shabby chic to any room. You can also turn a tin can into a vase or a planter.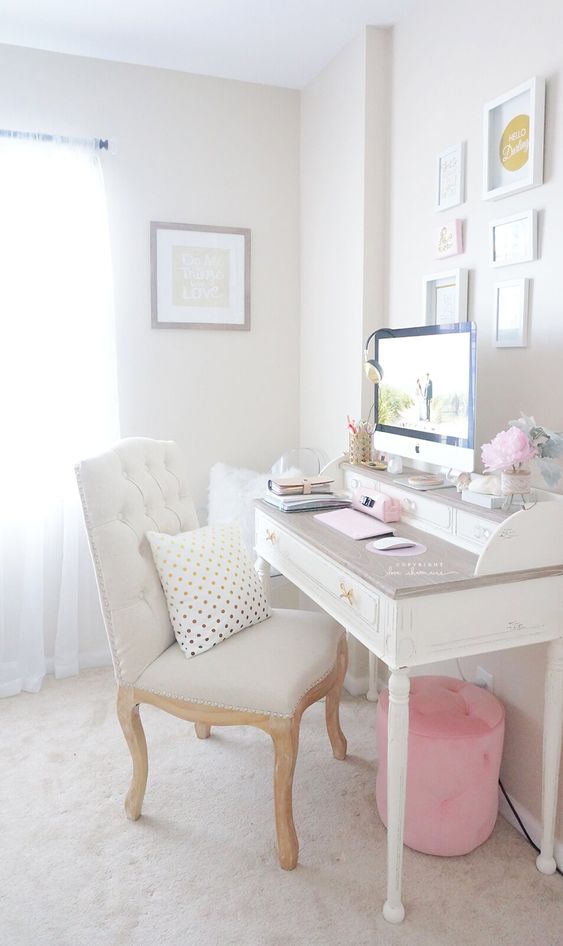 If you are looking for a home office that is truly shabby-chic, consider the accessories. Antiques and vintage accents add a touch of elegance without overdoing it. Using vintage furniture and accessories can give your room an instant retro look. When used wisely, shabby-chic accessories will add a fresh flair to any space. And if you can't find the perfect antiques, try buying second-hand items from thrift stores.