Okikiko.com – It's not just about the decor, though. There are lots of things to keep in mind when it comes to furnishing mountain-style homes. In this article, we'll discuss some of the most important elements you'll need to consider.
Adding a Rustic Touch to the Decor
If you live in a mountain style home, you'll want to consider how modern or rustic light fixtures can fit into your home's design. The best lights for mountain homes are versatile enough to fit in with your decor while giving you the right amount of light to function in the space. Rustic lighting is often associated with wood beams, patinas, and distressed finishes. These elements add an air of charm to your space and give it a layered effect. However, if you don't have wooden beams in your home, you can still add a touch of rustic to your decor.
Rustic pendant lights come in a variety of sizes and shapes. They can be used to provide task lighting or brighten up a dark space. You can also use them to accent a dining table or kitchen island. Distressed wood furniture can add a rustic touch to any home. This style of furniture can be created with paint or sandpaper, and can be used on cabinets or even furniture. The distressed look adds character and warmth to a room.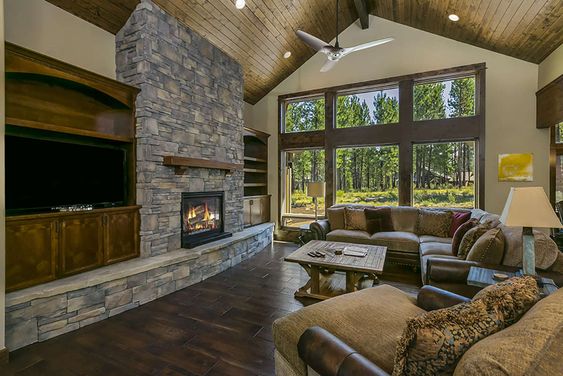 Rustic decor is great for mountain-style homes. Many rustic pieces are made of reclaimed wood. These are usually locally sourced, so they won't crack in the mountain climate. For a more contemporary take on a rustic style, consider leather. This type of material can be used for upholstery, pillows, or furniture. It also works well with textural fabrics such as wool, silk, or linen.
Creates a Stylish and Natural Look
One of the easiest ways to distress wood is with chalk paint. You can also try a multiple color paint technique. By painting a piece a single color and then adding another, you can create a look that is both stylish and natural. Deer antler skulls are a wonderful addition to mountain style homes. Not only do they add a natural feel to the home, but they can also serve as decorative wall art pieces. Whether you are looking for a simple antler decor or a grand chandelier, faux deer antler skulls can be found in a variety of designs to fit your decorating needs.
The best faux deer antler skulls are made of high-quality materials. Many of these skulls are crafted from durable resin and cast from real skulls. They are easy to mount and clean up. Another good reason to choose replica skulls is that they are cheaper than the real thing. In fact, they are one of the most popular choices for european mounts. If you plan on mounting your antlers on a replica skull, you will need a replica skull plate. These plates are crafted to withstand the weight of shed antlers, and come in many shapes and sizes.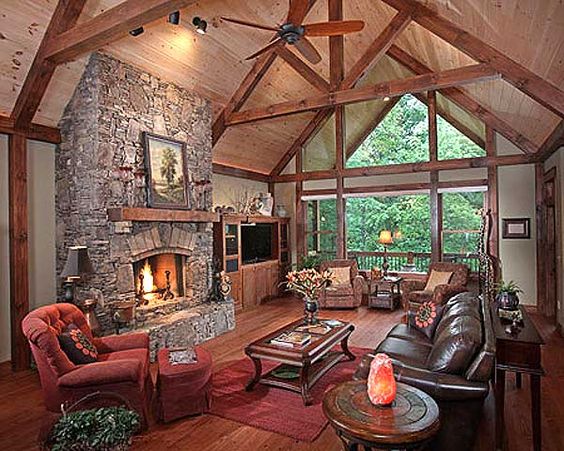 Paneled appliances can enhance your mountain style home. However, the price tag can make it a daunting decision to get one. Thankfully, there are several manufacturers who stock limited styles of panels. Panel ready appliances are ideal for small kitchens or those that are part of a larger custom home. They are a costlier option than standard models but offer a seamless look.
Adding Comfort with Furniture in a Mountain-Style House
You can find panel ready appliances at big box retailers or online. However, you can also hire a cabinet designer to create customized panels for your kitchen. The cost can add up to a couple thousand dollars to your overall budget. This is especially true if you are considering a custom finish. One of the more popular options for paneled appliances is a matte finish. These European laminates are made to resemble lacquer materials, but come at a fraction of the cost.
Using outdoor furniture in a mountain style home can add a relaxing, cozy feel. If you want to add some natural elements to your home, you can use wood and stone accents. Also, you can add comfort with inviting pieces like oversized furniture and soft sofas. One of the most important things to look for when choosing outdoor furniture is durability. Aside from being weather-resistant, the furniture should also be fade-resistant. For example, if you are living in a wet climate, you might want to choose HDPE lumber.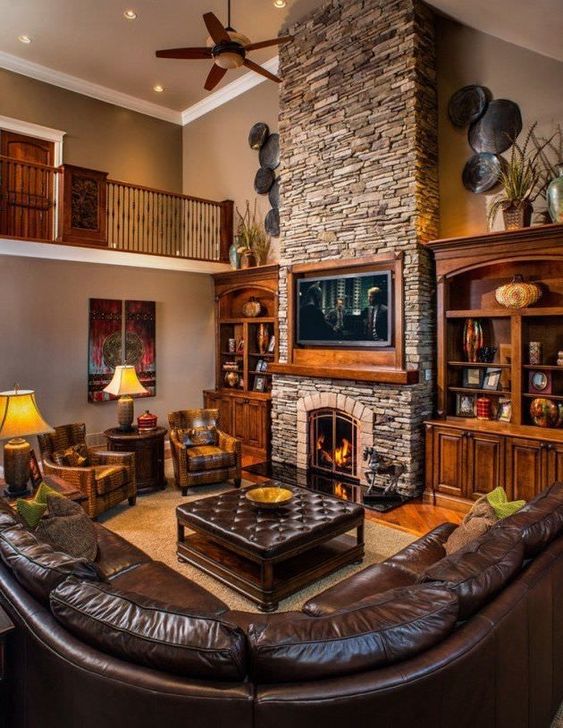 Other materials that are commonly used to make outdoor furnishings are bamboo, teak, and acacia. These are all hardy and are a great choice for a rustic style home. You can also choose to add a woven style, such as resin wicker, to your furnishings. Resin wicker looks and feels like natural wicker, but it is easier to clean and less likely to warp.