Okikiko.com – Modern mountain cabin designs include everything from modern farmhouses to post and beam homes. If you are looking for a new home, you should consider this type of construction. These cabins are popular because they offer privacy from the busy streets of cities. You also have the opportunity to enjoy the outdoors and spend time with your family without having to worry about being in the middle of a crowd.
A More Functional Modern Farmhouse
The modern farmhouse has been around for a while. But did you know that the style has come a long way? Today's modern farmhouse is a more functional space that incorporates contemporary finishes with cozy, curated elements. One of the defining features of the modern farmhouse is its open layout. This is achieved through the use of large windows that let in natural light. Another feature is the use of woods and other natural materials.
The modern Farmhouse's interior is made up of smooth, clean lines and plenty of neutral color schemes. The walls are usually painted a soft grey or white, with some accents in charcoal or black. The kitchen is a great example. The island may be topped with butcher block. The cabinets are usually constructed from barn board. The modern farmhouse cabin is a very popular design choice. The exterior is clad in board-and-batten cedar siding. The chimneys are stone. The roof is a single ridge low-pitched type.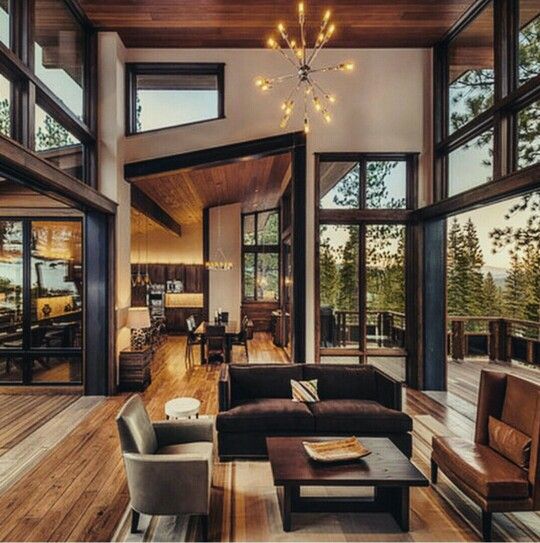 Today's post-and-beam home designs blend contemporary architecture with the spirit of mountain lodges. They feature large timbers, wood vaulted ceilings, and clean lines. Some of these modern homes even incorporate artful glass to welcome in the outdoors. A post and beam home is also known as a timber frame home. The construction uses large timbers and steel plates to bind members together. The result is a very strong and durable structure. Unlike many other wood types, the post and beam structure is able to withstand extreme weather.
Great Way to Integrate Interior Spaces with Mountain Environments
If you're building a new home, you should consider building a home that's resistant to floods, extreme weather, and other disasters. A sturdy structure will save you money in the long run. Modern post and beam home designs are becoming increasingly popular in the United States. They're a good choice because they're environmentally friendly and are a great way to integrate interior spaces with the mountain environment.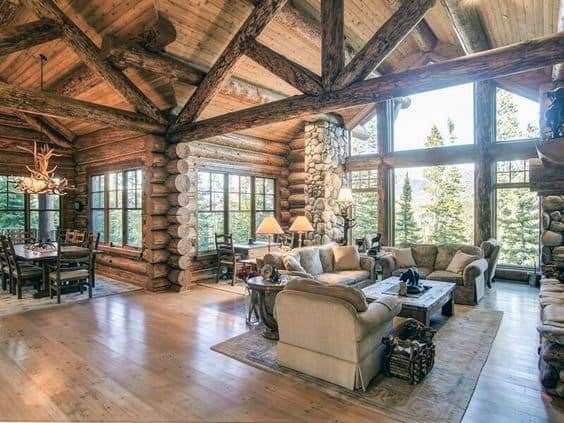 Modern Mountain Cabins are a new style of home. These types of cabins are a great escape for those who want a getaway from big city living. They blend the rustic aesthetic of classic A-frames with sleek, contemporary interiors. This is just one of the reasons why Idaho vacation rentals are so popular. Idaho is a beautiful state. It is filled with scenic views, natural hot springs, and quirky museums. It also has stunning State Parks. There are plenty of activities to do in the area, including fishing, biking, and hiking.
Most Popular Unique and Stunning Views
There are many places to choose from when looking for an Idaho rental. The Payette Lake region is a top choice for those who want a cabin that has gorgeous views of the lake. The Cliff House on Payette Lake is one of the most unique cabins in the area. This home was designed by McCall Design & Planning. The property is surrounded by dense forest. It offers a unique view of the surrounding forest, as well as an amazing view of the water.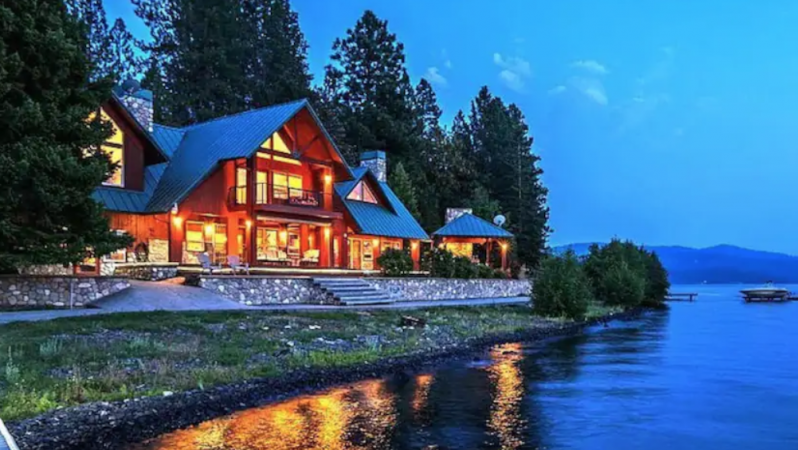 In general, a mother-in-law suite is a separate living space that can be built on an existing basement or as a separate unit. It usually includes a bedroom, kitchen, and bathroom. A smaller space might feature an oven, microwave, and refrigerator. A larger space might include a full kitchen with lots of storage and prep space. If you're considering building a mother-in-law suite, it's important to consider your budget. These houses can be very expensive.