Okikiko.com – Whether you're planning to vacation or live in a rustic mountain cabin, the key is to make it comfortable and functional. Here are some tips to make it easy to get started. Whether you're traveling with your family or on a romantic getaway, a rustic mountain cabin can make for an ideal vacation. If you're looking for a cabin rental, it's a good idea to find out about the regulations. These are typically posted by the United States Forest Service.
Creating Matching Spaces with a Warm Design
The best way to find out about these regulations is to contact the ranger district in the area you're considering visiting. You can also contact the rental agent. These people are typically happy to help with cabin-related questions. The regulations pertaining to a rustic mountain cabin are typically pretty straightforward. They may require you to bring along a certain amount of firewood, a first aid kit, and bug spray. They may also have instructions on how to clean and maintain the cabin.
Whether you're building a new mountain home or adding to your existing cabin, you'll want to make sure you create a space that is suited for entertaining and accommodating your guests. To do this, you need a design scheme that is warm and inviting, as well as one that will stand out from the rest.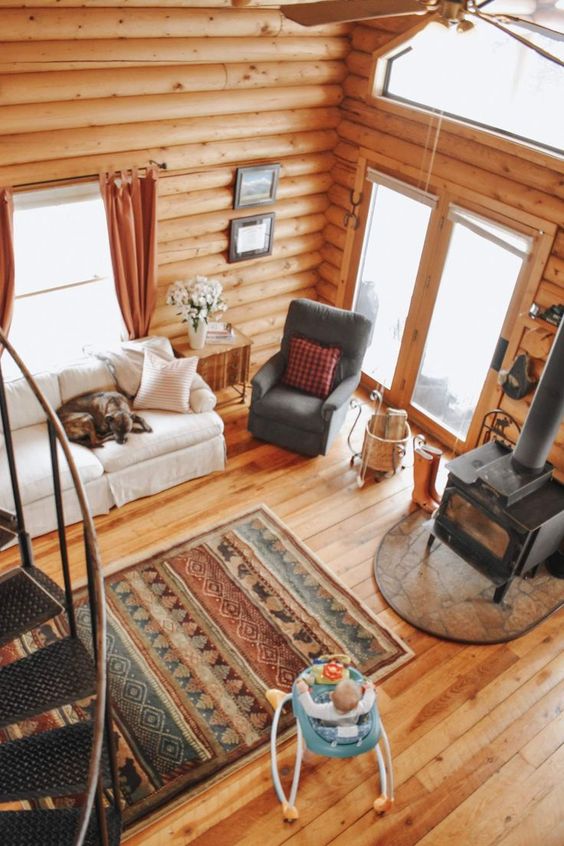 For this project, the designers aimed for a home that has a classic mountain lodge feel. They also took advantage of the natural surroundings by using local elements. They chose stone, wood, and textiles to speak to the landscape. They also incorporated a few modern pieces, which add a sophisticated touch.
Have the Right Furniture for a Country Mountain Cabin
The interior design of a rustic mountain cabin may include genuine logs, metal and wood furniture, and unfinished wood. These elements will give the cabin a rustic vibe, while also showing off the designer's personality. Having the right furniture for your rustic mountain cabin can help bring the look and feel of the mountain to your home. There are many different types of woods you can choose from to fit your style.
Pine is a popular wood for rustic furniture. It is sturdy, yet soft. It is also a good choice for bedroom furniture. You can find pine tables, end tables, and cabinets. Cedar wood is another popular choice. It has rich crimson hues and a natural appearance. It is also resistant to rot. It holds up well in humid areas. It is a cost-effective choice. Another wood used in rustic furniture is reclaimed barn wood. This is popular for cabins. You can find barn doors that fit into almost any room in your cabin.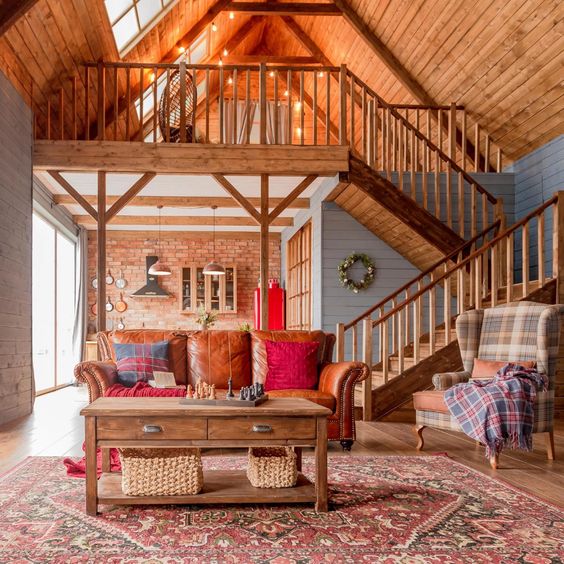 Having the right cooking utensils for your rustic mountain cabin can help make your stay more comfortable. You can keep a few items in your car to avoid having to carry them throughout the trip, or pack them in your cabin. If you're bringing perishable items, you might want to consider packing a cooler instead. Then you can bring them closer to your cabin instead of risking them getting spoiled. If you're cooking for a large group, you might also want to consider packing a few items that aren't perishable, like canned foods.
The Best Choice for Rustic Decoration
When it comes to choosing the right cooking utensils for a rustic mountain cabin, the Park Designs Utensil Crock is an excellent choice. It holds large cooking utensils and can also serve as a planter. It's made to match farmhouse, cottage, and rustic decor.
Whether you're in the mountains to enjoy nature, or simply to get away from the hectic city life, there are plenty of places to stay that offer a comfortable and luxurious atmosphere. One place you may want to consider is a rustic mountain cabin. These homes offer views of a creek, a pond, or a mountain and offer plenty of amenities for your family. There are four bedrooms, three and a half bathrooms, and an open kitchen, making it ideal for families of all sizes.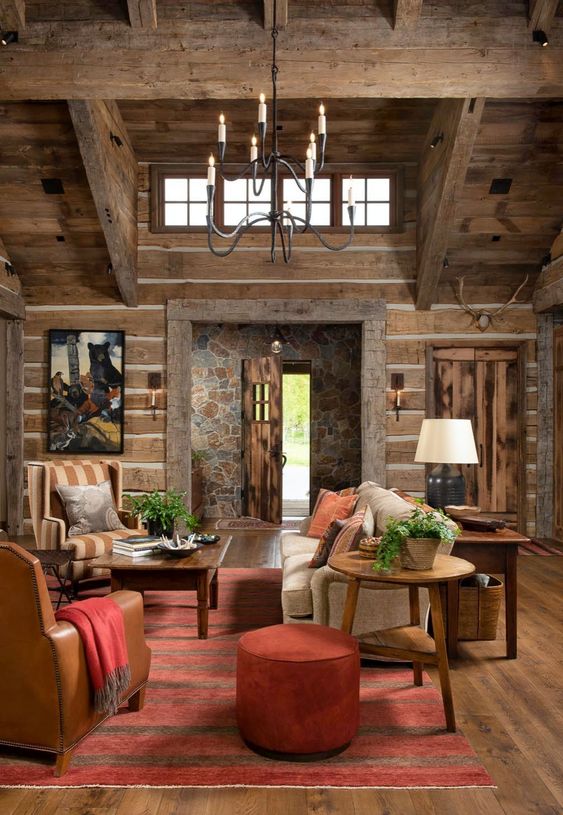 Each of these cabins has its own deck to enjoy the beauty of the mountains. They also have corner Jacuzzi tubs and rain showers, so you'll be able to take a bath at any time. You can also enjoy a small refrigerator and coffee maker in the kitchen.