Hello, guys nice to meet you again. I'm glad to know that you come back to my website again. This morning I want to share about Dota 2 support to you. Well, there are not many people who can play this role. Some of them say this role is quite hard to play, the other say this role is so boring to play. However, without this role in your team, this would become an obstacle for your team to win the game. So, today exclusively I will discuss this role, special for Dota 2 player.
Dota 2 Support, Crucial Role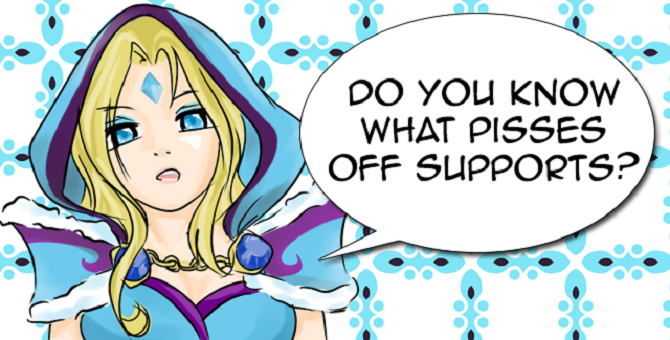 There are not so many people who want play this role in dota. Well, most of them say because this role seems unimportant and too hard to play because having too many responsibilities. However, if you understand dota, you will pull back that words. If you see the tournament in Dota 2 championship like Manila Major, The International, KIEV Major, and many other championships. This role even has some backup role called semi-support.
However, because of the lack of knowledge from so many Dota 2 player, this role become underestimate by so many people. Well, to play this hero is quite easy I think. All you need to do is buy 1 ward for mid, 1 ward in your bag, buy a courier for the first minute in the game. Yeah, if you do all that 3 things, your team will be very grateful to you.
Support In Dota 2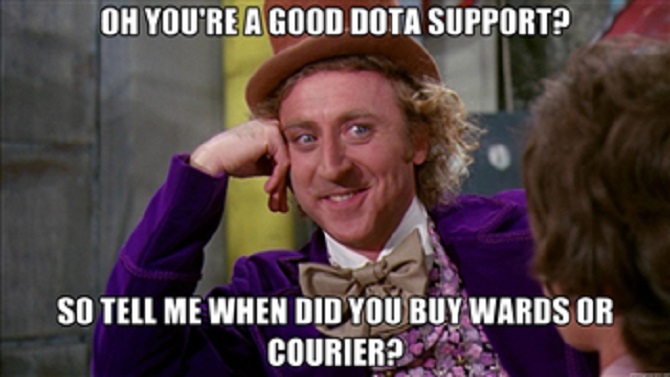 Sadly, to become a support in dota 2 isn't as easy as you think. Why? Because you will be targetted when in war and the reason why you get targetted is because you don't have any survival item. Yeah, you spend whole your gold to buy wards, dust, a smoke of deceit, and much another support item.
However, without this role, we can't win this game. Well, there are not so many dota 2 guide for support player in Google. That's why you need long time practice and so much experience to play this game. Especially because the developer of Dota 2 Mr. IceFrog change so many things in Dota.
Yeah, he makes every dota 2 players move their ass from their safe zone. Well, what is your opinion about the change that Mr. IceFrog gives to you? Do you like it? Can you adapt to the change that Mr. IceFrog gives to you? Yeah, at least IceFrog give some buff for support in the game. He gives some buff like 60G/S that will help them to buy some wards and the other support item and survivability item for support safety.
Thanks for coming to my website this day. I think my article today about Dota 2 support can help you become better support for your team. If you think this tip is helpful for you, please share my article with the other Dota player so they can learn how to become a good support. Thanks once again for coming and see you in my next article. I hope you get a nice day sir.