Do you ever play Troll Warlord in dota 2? Yeah, this hero is played and picked even more than 4 times in the last professional Dota 2 tournament. Well, that's the reason why today I want to share you about Troll Warlord Dota 2 Guide. So, that's why I will share you this topic in order to make you a better player. Well, let's find out more about this hero today on my article.
Troll Warlord Dota 2 Guide and Tips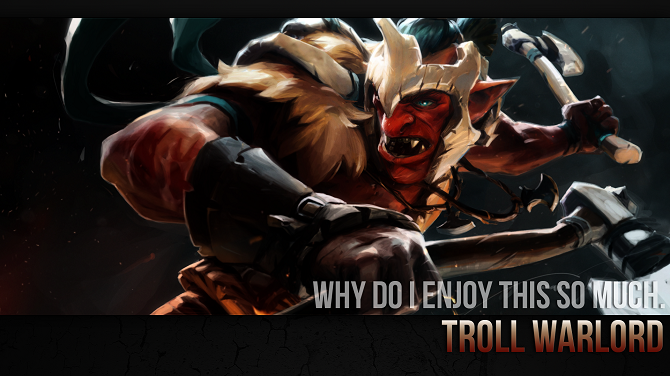 So, do you watch the last Dota 2 competition? Yeah, The International has been nominated OG as the winner for this biggest competition in the world. So, do you know? Troll Warlord becomes the most picked hero in this tournament. This hero also success to bring victory in OG last battle with big "Comeback" in the very last minute and that's why this hero gets the title as the most picked in the Professional world.
Some people who don't have any competence to play this hero, also pick this in their public match and also in their ranked game. As a consequence of their act, there are even more people that will report them as bad players and they will also be reported as "Cancer" in their team. Isn't that ironic? So, that's why I will try to give you a few tips and Troll Warlord guide, so you can play even better in the game and bring up a victory to your team.
Troll Warlord Build, Make Your Own Destroyer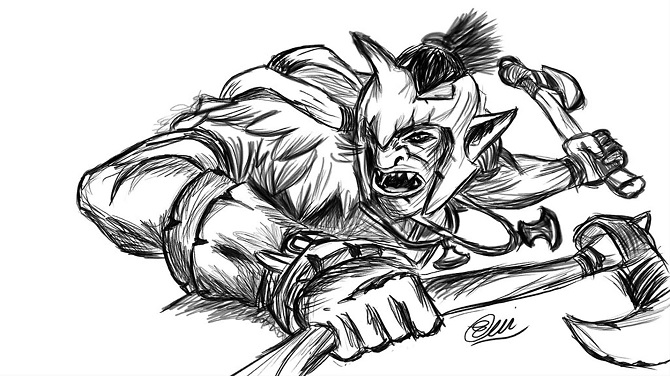 Well, to build this hero to be a real monster is quite easy. The main obstacle that will hold this hero from growing is their ability to hunting. Yeah, in the very early minute Troll will need a support that can help him to take care of their own self. Because without a support it also means you left a baby to fight and defend himself on the battlefield.
Yeah, even though Troll is really counting to evasion and also get evasion bonus from his second skill " Whirlwind Axe" that also increase his evasion with blinding enemies, this hero can get countered so easily. Why? Because Troll Warlord is one by one hero. When he get ganked by enemies team, you will find out that this hero is totally squishy.
So, the question now is how to counter Troll Warlord, right? Because it seems he is unbeatable, especially if he use and make great Troll Warlord build and also because he has a few skills that can be combined to be one deadly combo. Well, I think to counter this hero, all you need to do is doing "Ganking" properly and frequently. This also can restrain Troll from getting his items. Because Troll without items is so useless. So, what will you do if you meet this hero? Will you fight him? Or giving up?
I hope my article today about the Troll Warlord dota 2 guide can be useful for you. I also hope this article can help you to increase your ability to play this hero. So, please share my article today with the other people in order to help them raising their skill. Well, thanks for coming to my website today, glad to know you come back to my website today. I hope we can meet again in my next article, see you soon and have a nice day guys.