Hello and good afternoon guys, welcome back to my website. So, how do you do? Is everything fine? Well, I hope everything is safe and sound. On this beautiful morning, I will give you an information about on one of the most famous Japanese folklore. Do you know who is it? Yeah, you right my article today is about Tengu. So, do you know who is Tengu? Do you know why he is categorized as a Yokai? Well, to know more about this creature, let's talk about it on my website today!
Tengu the Famous Japanese Folklore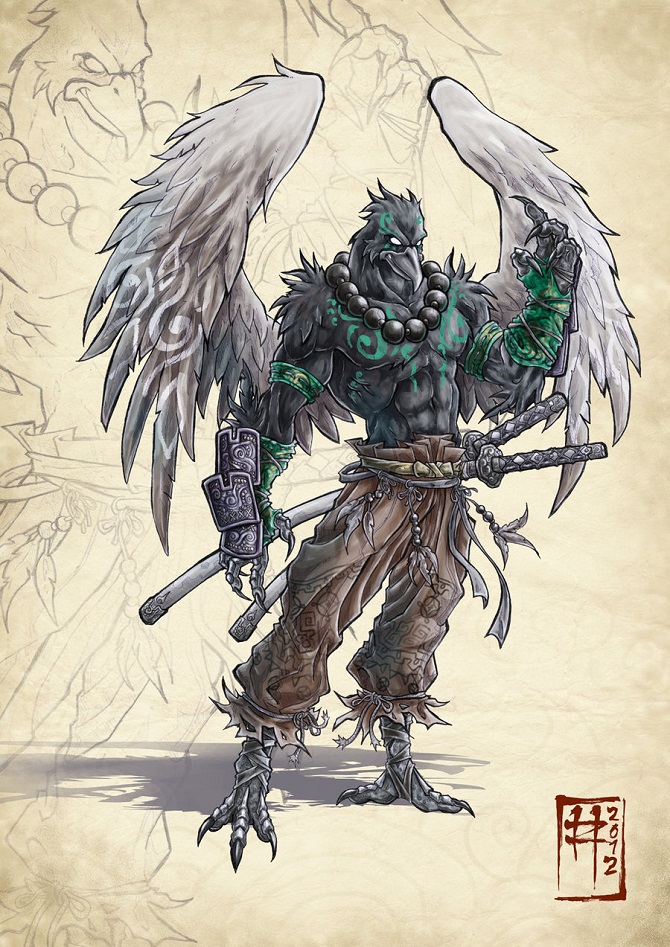 Before we talk further about this creature, let me ask you first. Do you believe in something magical like this? Well, there are so many legends about a winged creature start from Garuda in Hindu mythology, Horus from ancient Egypt mythology, Valkyrie, and Mothman even an Owlman. Some researcher even believes that this winged creature is a part of human evolution.
Well, I know this is quite unbelievable, right? But, what if somehow, someday, you will meet something like this Tengu in your country? Will you believe it or think that is fake? In some websites, it's said that Tengu is one of Japanese mythical creature. Having a form of half human and half bird-like harpy make this creature categorized as "Kami" or "God" in Japanese folk religion.
Is tengu Evil?

There are some people who categorized this creature as Yokai and associated it with something evil. Do you know there is some folklore that says if Tengu favorite food is Buddhist Monk that life on the top of the mountain that day? Some people even called him as Tengu demonic creature.
Well, even though this creature looks like all bad and evil, the truth is, this creature only pick up the evil monk. Evil Monk? What do I mean? The evil Monk I mean in here is someone who loses faith in Buddhism but still pretending to have a faith in it because of several reasons.
Tengu name is inspired by a dog name, the meaning of Tengu itself in Japan means a demon dog even though they appear as a winged beast. Some people say that the appearance of Tengu picture these days is the result of Garuda influence. However, not like Garuda who is a real God in Hindu mythology, Tengu whether it's evil or not has a supernatural power such as teleportation, shape shift, telepathy, mind control and of course flying.
Well, I think my article today about Japanese folklore is enough and clear for today. If you think my article today is useful enough for you. Please don't forget to share my article with the other people that love to read about Japanese culture and folklore. Thank you for sparing a few minutes to read my article today. I hope we will meet again in my next article on the other day. See you soon in my next article and have a nice day dude.
Remember, to stay optimist!