Okikiko.com – A farmhouse bathroom vanity is a great choice for those who want to add a country feel to their space. Featuring a rustic, wood finish, these vanities are made of reclaimed wood or distressed wood. Some of these vanity designs feature teal, red, or green colors on the vanity base. These colors can add a sunny tone to the room. Some farmhouse vanities also feature paneled cabinet doors.
Tips for Providing Warmth and Beauty in the Bathroom
You can also choose rustic bathroom vanity from Pottery Barn. Their rustic bathroom vanities are crafted of heavily distressed wood with industrial-style drawer hardware. Many of their vanities come with a Carrara marble countertop to provide warmth and beauty to your space. Another rustic bathroom vanity is the Lark Manor vanity, which features a glossy white ceramic top with a slate gray hue and paneled details.
When shopping for a new vanity, you should first measure the area in your bathroom. This is important because bathrooms are often tightly packed. You should make sure that you have enough room to install your new vanity and to leave enough space for the sink. It is also a good idea to buy a vanity with two sinks, if possible. This will not only give you more space when you have guests over, but also give you more counter space.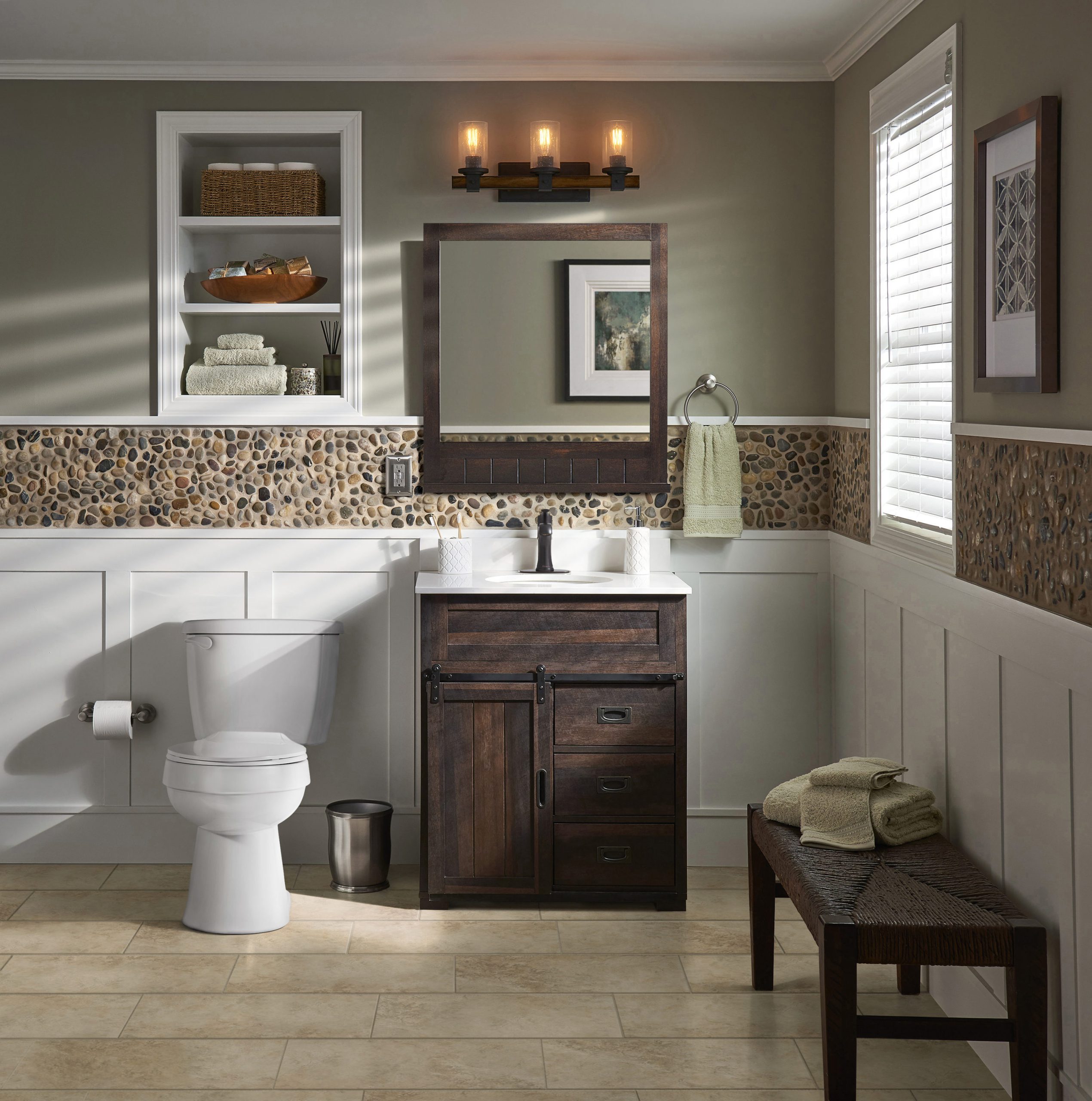 Another great way to add farmhouse charm to your bathroom is to add a sliding barn door. The wood paneled door and natural stone are a great way to change the feel of the space. A large mirror will also add visual interest and prevent the bathroom from looking cluttered. You can also add some farmhouse accessories, like a toilet paper dispenser storage module.
Tricks Mix With Farmhouse Decorating Style
A farmhouse bathroom vanity can be custom-made for your bathroom, so you can customize it to fit your space. It's best to choose a farmhouse vanity that complements your current bathroom design. If you're not sure which style to go with, try mixing it with other styles of farmhouse decor. But remember, the vanity needs to do its job. A farmhouse bathroom vanity can be a beautiful focal point for any space.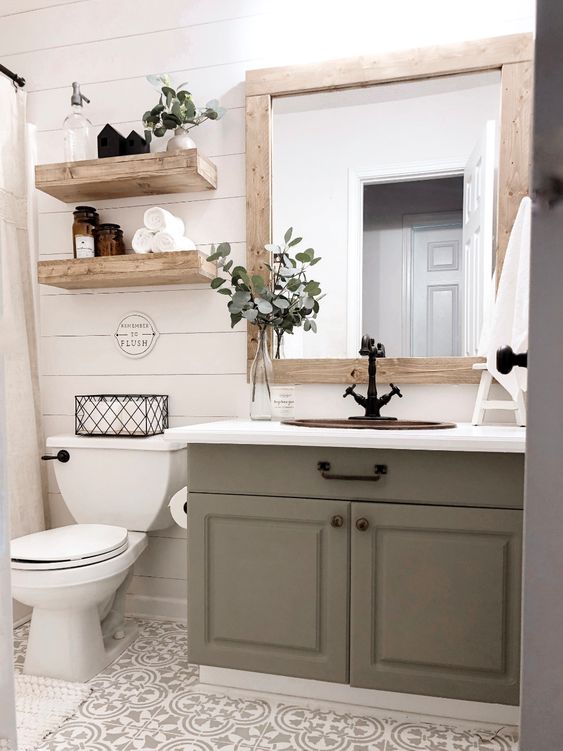 Modern farmhouse bathroom designs are an eclectic blend of traditional and contemporary decor. The style is also popular and easy to achieve. If you're working with a small budget, you don't have to go overboard with farmhouse bathroom furniture. A small wooden vanity and wooden footstool can add charm to the room.
Adding a Towel Rack in the Bathroom
Adding a towel rack is an easy DIY project. You can mount it on the wall or on the powder room door. If you're feeling creative, you can even build a farmhouse vanity. Shadesofblueinteriors and angelamariemade offer detailed instructions on how to do it. And to complete your look, you can add burlap fabric curtains to the room.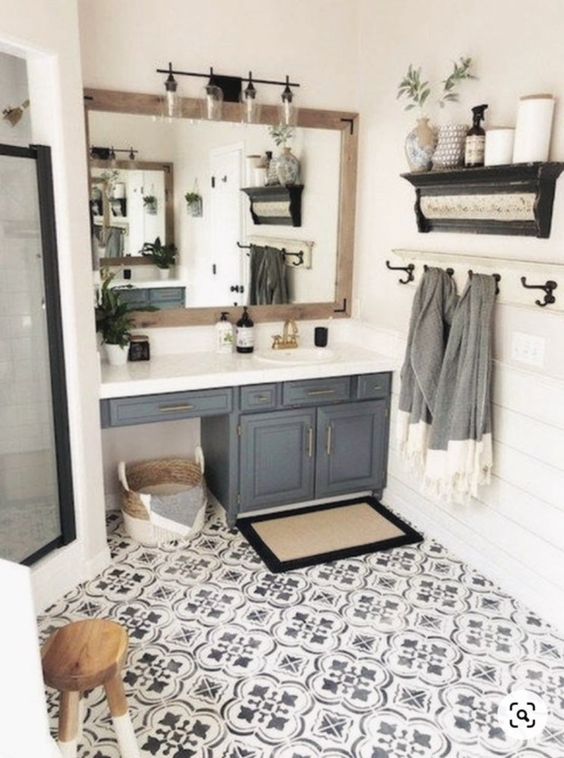 Farmhouse bathroom vanities can be purchased in different colors and finishes to match the colors of the other rooms in the house. For instance, a sage green farmhouse bathroom vanity with a marble countertop and quartz or marble backsplash is a popular choice, but a farmhouse bathroom vanity is available in many more colors.