Hello guys, welcome back to our website. Today I want to share a review about Sun The Monkey King. Do you know the story about the legendary monkey? Do you know how to play with this hero? Curious? Check it out on my article today.
Sun The Monkey King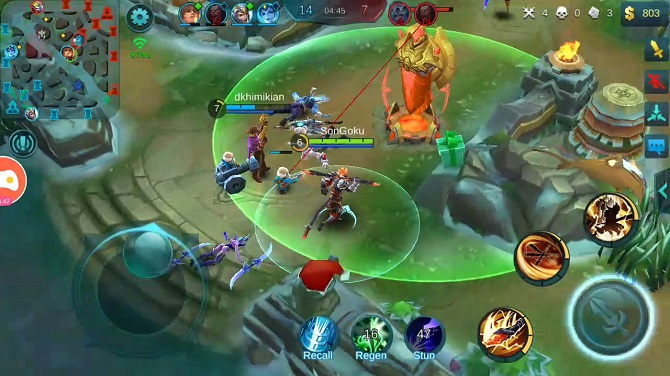 Everyone must know about this game right? Yeah, you right this is Mobile Legends the MOBA game genre with a 5v5 battle. You can fight with people from all around the world. There is something interesting about Mobile Legends. This game also picking up Sun story from the legendary SunWukong from Chinese urban legend. However, to avoid copyright or any further misperception they change the name to Sun.
Sun is categorized as a fighter in this game. He also equipped with high durability and unique skill that makes him even harder to beat. He has a unique skill that allows him to summon a doppelganger every time he hit an enemy for five times in a consecutive row and upgrade your doppelganger level with every another five hits. This doppelganger also has a stat and level exactly same as Sun so don't underestimate them. They also will recover Sun health point everytime they hit creeps or enemy. That's why Sun will be an unbeatable monster if you let him on his free farm.
Sun Item Build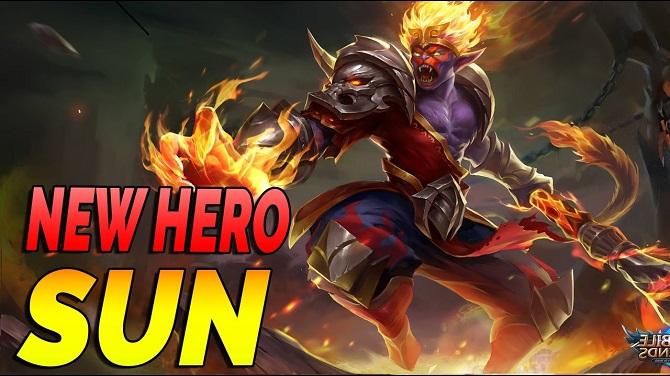 However, because his status point is an almost balance. You have greater freedom to change his role aside from his main role. Unfortunately, I will only give you a build to make him an unbeatable "Monkey King". Here's a guide to playing Sun as the main carry.
You need ASPD and also a speed.

Your main mission is hitting an enemy in a consecutive row for five times. However, you don't have any disable to prevent them from running away from you. The only way to solve your problem is making swift boots. This item will provide you with more movement speed and 15% attack speed.

You still think that's not enough? Do you crave for more ASPD and movement speed?

Try to build Thor Sting if you think you are still slower than your enemies and they still can flee from your staff. This item also provides you with Unique attack modifier that will change your attack into a lightning strike for every 5 attacks. This lightning will strike with 125 magic damage.

You need more speed but you also need life steal to ensure you alive during the battle?

Life steal becomes the most important part in Sun survivability. He can take a profit from his doppelganger and his advance in ASPD. So, I think Fallen Sword will be more suitable for this hero.

More HP more kill.

HP as the most advanced stat in Sun whole stat become more crucial in battle. Especially if you are an initiator of battle. So, to ensure Sun still alive in battle. He needs to build Bloodthirsty King armor because this armor has a unique passive ability that will give you 20% Hp everytime you kill or assisting your friend.
There are still 2 slots left. It's up to you to fill that 2 slots according to your creation. I hope my review about Sun The Monkey King is enough for you. If you find this article helpful for you or your friends need it, please share this article with them. Thanks for reading my article today. See you soon at the next opportunity.