Do you ever play Shadown Fiend in dota 2? Yeah, this hero is played and picked even more than 10 times in the last professional Dota 2 tournament. Well, that's the reason why today I want to share you about Shadow Fiend Dota 2 hero review and guide. So, that's why I will share you this topic in order to make you a better player. Well, let's find out more about this hero today on my article.
Dota 2 Hero Review: Nevermore The Shadow Fiend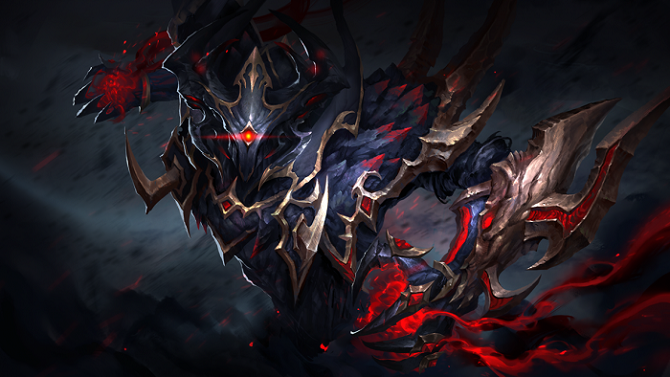 I bet every player of Dota 2 will know about this dark spirit called Nevermore the Shadow Fiend. Categorized as a nuker agility hero, this hero can be used to crowd control the enemy hero and creeps from a various distance. So, this hero isn't really worried even its a close distance combat or long range combat, so the range isn't a big matter for him. Shadow Fiend is a hero that blessed with the power of physical and magical damage, so high defensive power will just melt away when you meet this hero. Nevermore also equipped with a unique passive that allows him to absorb a soul from his defeated enemies to upgrade his power.
Shadow Fiend also can release enormous power when a number of souls that this hero gather is enough and result in a huge amount of damage in one explosion. This hero is the most suitable hero that can be used at every stage of the game whether it's an early game stage or late game stage.
Dota 2 Tips and Tricks To Play Nevermore!
There are a few people that love to experiment with their game. Well, for some people who are good on this game, experiment with their game isn't a really big matter. However, for some people who really a newbie on playing a hero like this, it would be a total loss for his team mates. Well, honestly, Nevermore the Shadow Fiend itself can be categorized as a hard hero to play. Why do I say that? Well, it's because the base armor of this hero is really low and that means this hero can be easily beaten up. However, to prevent that from happening in your game, I will try to give my best Dota 2 tips on playing Nevermore, check it out!
Dota 2 Tips: Nevermore Guide
Nevermore is a really fragile hero and weak hero in the early phase. However, you can fix that problem by taking a Necromastery skill first. This will let you gather soul and convert it to more damage. Well, you also need 1 support or roamer to roam near your area. So, you can gather up enough damage before they can let you alone in Mid Lane.
Ask one of your friends to use Clockwork. Well, it's an old Meta but it still can be used until now. You can deny Clockwerk trap skill and gather soul from it. A little booster for the early game!
Don't pick your ult in the early stage because it won't take much damage. Just count on your right click damage is enough for you. Well, your physical is more painful rather than your skill in the early stage of the game!
Well, that's the tips for playing Nevermore the Shadow Fiends. But, what about the tricks on making a proper item? Well, that one is an easy question. All you need to do is making a good item and combine it with proper Dota 2 tricks. What? You don't know how to combine it and you ask me on how to do it? Well, read and apply every tricks and item build that I will tell you.
Dota 2 Item Build and Tricks!
Bottle.

To make your hero maximize his 2nd skill you need a lot of mana points. That's why to fulfill your mana need you can use a bottle because buying clarity or going back to the base isn't efficient. Well, the trick that you can use whenever you bottle is run out of charge is by giving it to your "courier" and ask them to refill it to the fountain. Quite tricky, right?

Power Thread.

I know there is so much of you that ask why not Phase Boots? Well, you need Power Thread to do a tricky trick with this item. You can swap its attribute according to your need like whenever you need mana you can swap it to Int boots and whenever you need damage you can swap it to Agility boots again.

Silver Edge.

This item is quite tricky because this item letting you maximize both of your Physical right click damage and your ult damage. Well, it's up to you on how to use it!
Well, I left 3 more slots for you to optimize this hero power. I hope my article today about Nevermore the Shadow Fiend dota 2 hero review and guide can be useful for you. I also hope this article can help you to increase your ability to play this hero. So, please share my article today with the other people in order to help them raise their skill. Well, thanks for coming to my website today, glad to know you come back to my website today. I hope we can meet again in my next article, see you soon and have a nice day guys.