Most of us are spending a lot more time in our homes and social distancing. Now that the cold winter weather is upon us, we will be even more homebound. We work from home when possible and even school is virtual. It's no wonder that we are going stir crazy.
One solution is to bring the outdoors in. With a little planning, activities like bird watching, stargazing and indoor growing can make the winter feel less confining. Here are 12 fun nature activities for you to try this winter.
Create a Nature Word Search. Using graph paper or finding a resource online, develop a Word Search Puzzle using only words from nature. You could narrow it down to only animals or only plants or only fish. If you are up for a real challenge, try to develop a crossword with a nature theme.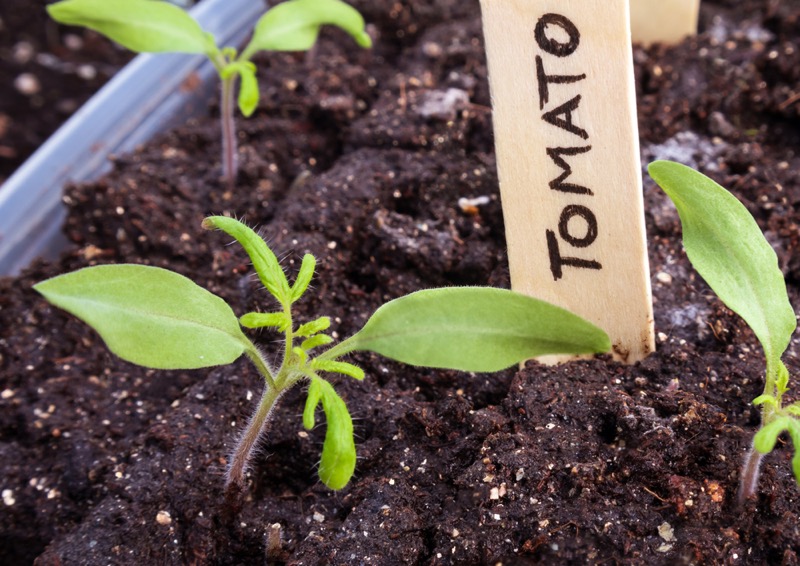 Grow Plants from Seeds. Growing plants from seeds is made easier if you start with a seed starter kit. A kit contains everything you will need to successfully grow plants from seed. You could start a salad garden and have fresh greens for the winter or start perennial flowers that will beautify your yard this summer and for years to come.
Try Bird Watching. Put out bird feeders and watch the birds from the comfort of the indoors. Start a bird watcher journal and keep track of the types of birds you see, if they are male or female and the date and time.
Learn to Grow S If you miss having fresh food, sprouts are simple to grow and taste great in salads or added to a sandwich. Try this simple version and, if you enjoy the sprouts, you can expand to larger amounts. Add one tablespoon of seeds to a clean glass jar. Cover the seeds with water. Substitute cheesecloth for a lid and hold it in place with a rubber band or you can use the ring from a canning jar. Drain and rinse the sprouts twice a day until they are ready to eat. You can use lettuce, spinach and broccoli seeds for sprouts.
Make Your Own Plant A great indoor growing project for adults and kids alike is to plant a terrarium garden. Decide what types of plants you want to grow and stay consistent for best results. In other words, don't try to mix tropical plants that need high humidity with desert cactus. Give the kids a container like a fishbowl to plant in so the opening is easy for them to reach into. Part of the fun of traditional terrariums is they were often planted in narrow-necked bottles, so the viewer wondered how they could have been planted through such a narrow opening. It was much like the ship in a bottle. Look in thrift stores and garage sales for unusual clear glass containers.
Plan Your Summer Garden. A great activity for winter is to plan what types of flowers and vegetables you want to grow in summer. Once you decide what you want to grow, you have to decide on which variety to grow. That is the most difficult decision because if you want to grow green beans, there might be 20 different varieties available to choose from. Also, if you want to start some of your plants from seed, you will need to be ready to plant at least a couple of months before you plant outdoors, depending on what you are growing.
Utilize Your Herb Gardens. If you have an indoor herb garden, try some new recipes using those fresh herbs. If you have been a salt and pepper type cook, this winter, try something new. Once a week use herbs you are unfamiliar with or use them in a new way.
Make a W Use an old grapevine wreath and cover it in evergreens trimmed from your pines and cedars. If you don't have evergreens, use dried grasses and pieces of bark or acorns. Add a couple of branches with berries or small crab apples for color. Dry orange slices to add to the wreath for color or even a bow made from fabric.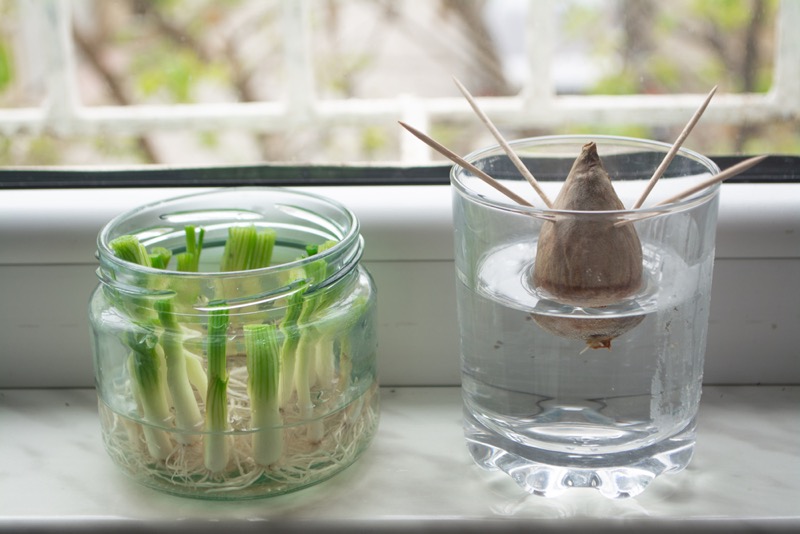 Grow Plants from S This is a great project for kids, too. Suspend the stem end of a carrot or the end of a bunch of celery so it is in contact with the water in a container. Use toothpicks to hold the tops out of the water. In a short time, the carrot or celery will start to grow roots and the leafy stems will begin to grow. This is a fun project and costs virtually nothing. Other good choices are sweet potatoes, pineapples and avocado pits.
Go C If your family goes camping, get out the gear for an indoor camping adventure. If you have never camped a day in your life, this will be your first fun escape. Pitch your tent (attach a blanket to the back of the couch or the sides of the dining table. Set up your cots with sleeping bags (fill your tent with every cushion and pillow in the house and a few blankets to cover with). Make a fire in the fireplace to cook hot dogs (use the stove gas burner) and make marshmallow s'mores for dessert. Sing campfire songs and tell scary stories. Go stargazing through the windows and try to identify the planets and constellations. Finish your camping adventure with a big camp breakfast in the morning.
Watch Nature-Themed D Ken Burns' National Parks is a great series to watch and get to know all the diversity of our great parks. But also check for programs by your local zoo and museums. Many are offering programs highlighting the animals and exhibits you would see if you were able to go to the site.
Start a Nature J Each day record the weather, temperature and any sightings of animals or birds. If you are artistic, include sketches of interesting things you see. Note things like when the crocus starts to bloom or when you see the first robin. This will be a fun record of the year.
By spending time involved with nature, this winter won't seem so long and spring is just around the corner.