Okikiko.com – The industrial style can work beautifully in smaller spaces. Creating a small industrial dining room may involve more maintenance and care, but you can still achieve a sophisticated look. Keep the décor simple, use a neutral color scheme, and open the room to adjacent rooms. You can also go with a wood and metal combination for the furnishings. Choosing windows will allow natural light into the space, which will make it feel larger. You can install a window in the ceiling for added natural light.
Small Industrial Dining Room Featuring Minimalist Decor
An industrial-styled dining room should be well-lit, cluttered-free, and open. It should also have minimal decoration to avoid losing the ambiance. You can use a dominant color or texture to draw the eye. You can also add artwork or plants to the walls. The bare minimum of furnishings and accessories will give the room an elegant feel. Listed below are a few examples of small industrial dining rooms that showcase the style with minimal decoration.
The design of a small industrial dining room can be achieved with white walls and exposed wooden ceiling beams. It should be well-lit with ample natural light. A large circular pendant light should be placed over the table. If you are working with a smaller space, consider opening the space to allow more light into the room. To create a more spacious effect, use a dominant color and minimal decorative elements. Using colors that complement the other components will add to the ambiance.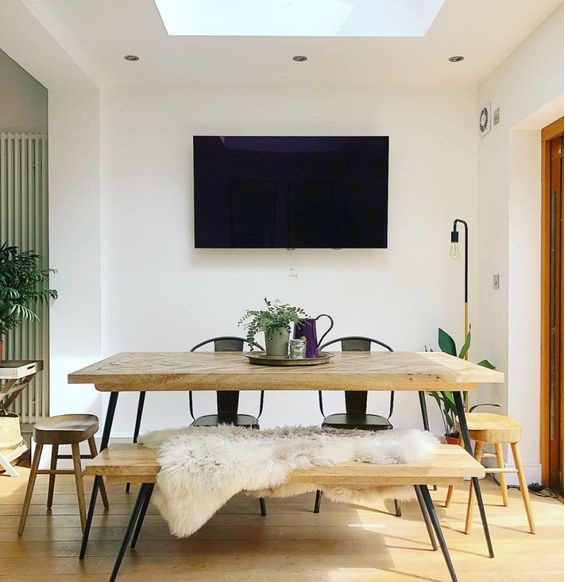 Brick walls are one of the most common elements of an industrial style. Brick walls create a warm and inviting background for the entire room. You can also pair this with exposed wood beams and metal frames. Or, you can opt for infinite concrete surfaces. The choices are limitless! And the most important thing is that you enjoy the industrial-style, because it's a trend that never goes out of style. So go ahead and give it a try! The best thing about it is that you can always redecorate your dining room at a later date.
Industrial Style Suitable for Small Dining Rooms
For a small industrial-style dining room, it's important to choose the right colors and finishes for the space. A neutral palette is perfect for this type of space. A neutral color scheme with bold accents can add style and drama. The walls should be white and the chairs should be upholstered with brown fabric. The industrial style is perfect for a small dining room, as it is not only beautiful but also functional. You can choose between a gray and white color scheme.
To add some industrial flair to your small dining room, try incorporating copper ceiling tiles. These are a great way to give your space a warm and unique look. You can also use turquoise and black chairs to create a dramatic effect. Adding a metal room divider will create a room with a unique style. And you can't go wrong with this color palette. A red brick wall can add a splash of color.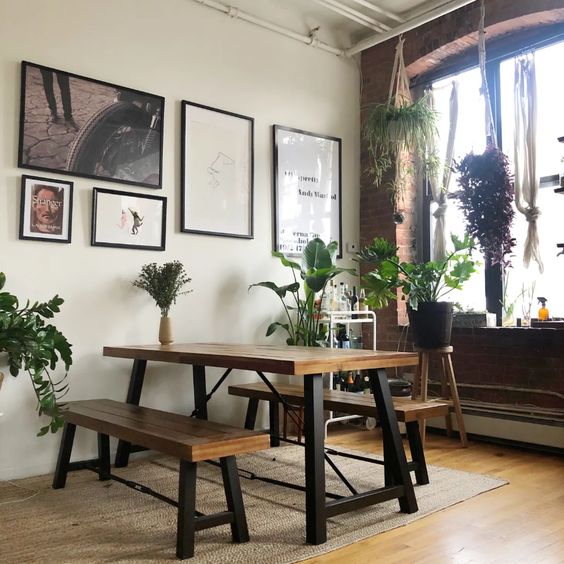 You can use brick walls for your dining room. A brick wall will create a warm, cozy environment and will serve as a great background for your industrial-style dining set. It will also add an industrial feel to your small room. The best way to incorporate industrial style in your dining area is to use the colors of the walls and the floor. Combined with a bold accent wall, you'll have a stunning dining area with an ambiance that is both cozy and modern.
Decorating the Dining Room Using Minimalist Colors
The industrial style works well in smaller spaces. However, you should take extra care in decorating your dining room if you want to make it look larger than it is. To make your space appear more spacious, you can open the room up and use more of the wall space. Using a black board on the wall will help you open up the space and make it look more spacious. When it comes to color, you should use minimal colors and choose a dominant texture.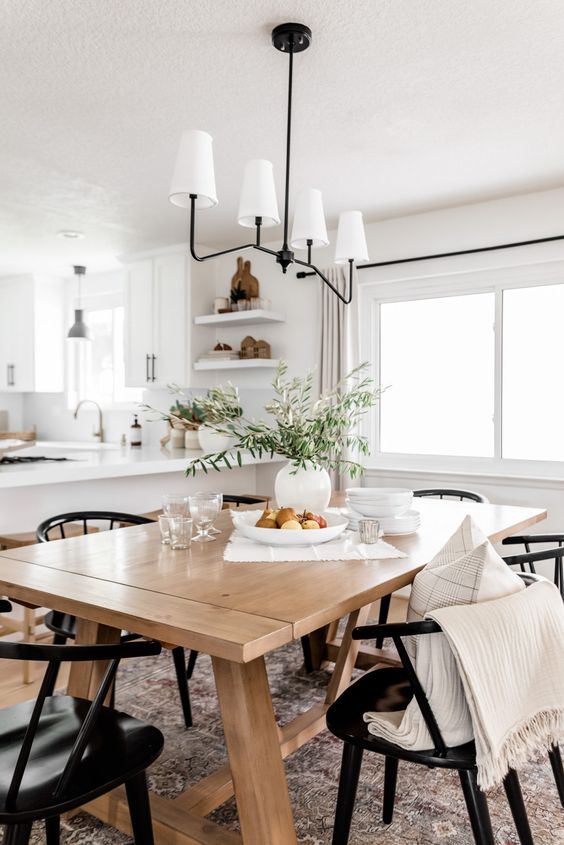 A buffet is an essential piece of furniture in any dining room. It is useful for storing serving platters, large bowls, plates, and flatware. If you have enough space, a metal buffet will be a great addition to your industrial dining room. If you can't afford to buy a metal buffet, choose a wooden one instead. An industrial-style buffet will make the whole space look more spacious and stylish.