Howdy guys, how's your day? I hope everything is good and fine. Well, this day I want to share with you about one of my favorite game. Do you know what is it? Yeah, you right it is Magic Rush Heroes game. This game is amazingly interactive and fun to play. However, there are not many people that can decide heroes that suit with their team. That's why I make this Magic Rush best heroes guidance to you. So, are you curious yet?
Magic Heroes Review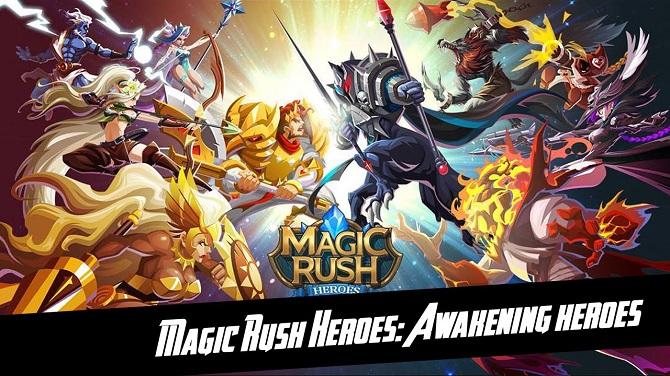 Magic Rush heroes is a game from an Elex media company. This game released in a genre of tower defense strategy, however, because of something, Elex media company also combine it with a few feature from the other genre like MMO genre too. With a system of PvE, PVP, and a system of building upgrade and Nation war, this game really interesting to play.
The magic Rush game is nearly free to play the game because you can almost get everything with buying no cash at all. Do you want legendary heroes? You can get it from the shard that you can get all around the map in the story. Do you want experiences? You can get it by doing a tower grinding or doing a story.
However, there are still a few differences between normal player and cash player. One of that differentiates is the Availablity of VIP store. However, even though it is a VIP access store, you can still to buy a thing from there but it has limited your payment. Elex also tries to be fair to every player with applied an energy system. So, the gap between normal player is not too far.
Magic Rush Best Heroes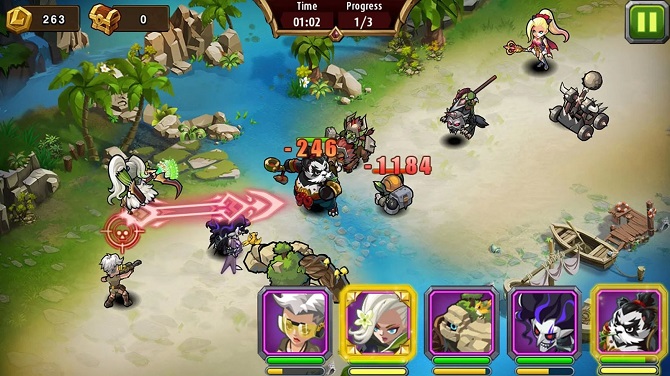 So, are you still wondering about what is the best line up to be the best on this game? Well, I have a solution for you, why you don't try to use my Magic Rush heroes guide? Here's the list of best heroes in Magic Rush!
Alma

This is Mid row Mage that will help you increase your team magical damage power with its passive. This hero also can summon two ghosts to help your combat!

Ariel

This is also a Mid row hero. Nominated as the strongest support hero, Ariel proves it with a lot of burst damage on her skill. Ariel is one of the hardest to get Legendary heroes!

Aurora

With a power to burn her enemies and to support her teammates. Aurora shines among all those mid row support.

Bediviere

Handsome face? Yes, he got it. Brute strength and durability to hold all the damage? That's what makes Bediviere become one of chosen hero that can be evolved through evolution stage!

Charon

Strong and quick. This is why this Panda stand in the Front line. Nominated as the legendary tank, Charon ready to wipe out enemies team with a blink of eyes!
Well, If you think my article today about magic rush best heroes for line up is inspiring enough for you. please share my article today with the other Magic Rush player, who knows maybe my article today is useful for them too. Thanks for sparing a few minutes to come and visit my article today. See you soon in my next article and have a nice day dude.