Okikiko.com – Achieving the look of a Hollywood glam interior begins with the right furnishings. Lighting is an essential component of this style, and a chandelier is essential. A Hollywood-style chaise longue is also a must, providing a place for people to stretch out and relax. You can place one in a pared-back room or near a dramatic curtain or scene-setting window. If you're not sure which pieces to buy, ask a designer for some inspiration.
Essential Elements of Glamorous Interior Design
Other important elements of Hollywood glam interior design include rich fabrics, bold jewel tones, and decedent textures. Mirrors are a must, as they reflect light and lend a touch of glamour. Make sure you place them at the right height for optimal viewing. The room should feel spacious and airy. You can add accessories to your design using a variety of materials, including metals. The furniture in this style is often oversized and upholstered.
If you want your interior to be a little more lavish, consider Hollywood Glam. This style dates to the early 20th century and encompasses a wide variety of designs. From disco 1970s to art deco styles from the 1920s, this style is a versatile and timeless interior design. You can use the latest trends in furniture, accessories, and color, and accentuate them with lavish furnishings and decor.
A Hollywood glam interior is a great way to blend art deco themes with modern trends. It exudes the sophistication and charm of the 1930s. Rather than cluttered spaces, a Hollywood glam interior is clean and uncluttered. In addition, it incorporates elements of mid-century neoclassical and boutique hotel styles. The decor is classical and often includes velvet carpets and plush sofas.
Tips for Creating a Luxurious Look
If you want to recreate the glitzy look of a movie-set interior, make sure you're not afraid to use bold colors and patterns. These patterns will accentuate the bold color choices and add a touch of personality to the space. You can add a pop of personality by introducing geometric patterns, animal prints, or art deco motifs to the room. Use velvet and plush fabrics for a truly luxurious feel. If you're not sure how to incorporate them, you can add metallic details and lacquer finishes to the design.
Another essential element of a Hollywood glam interior is statement pieces. These pieces can be large or small and should make a bold statement. The style doesn't have to be retro, raw, or minimal; it can include sculptures, artwork, and dramatic furniture. Whether it's a large chandelier or a modest sculpture, you're sure to attract attention. A dramatic piece of furniture can add the finishing touches to your Hollywood glam interior.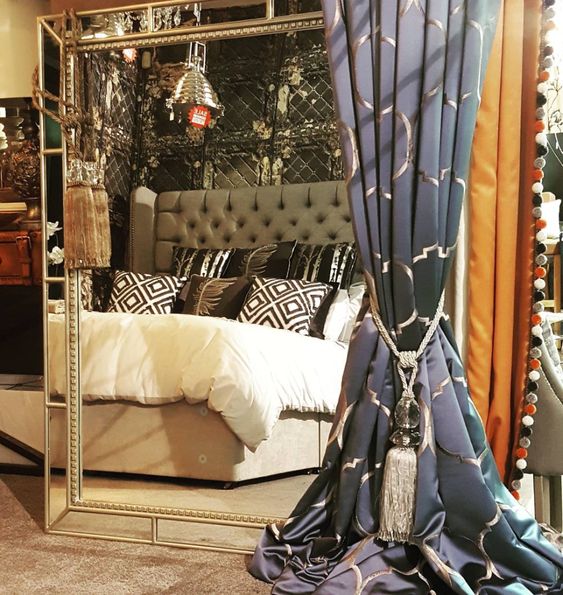 While the majority of furnishings in a Hollywood Glam interior are low-profile, you can add accent pieces like chaise lounges, ottomans, or Louis IV chairs. Avoid pushing furniture against walls and centering furniture around a television. Don't forget to incorporate side tables and other decorative elements in your powder room. The key to a Hollywood glam interior is to balance a traditional style with a modern twist.
Choosing the Right Interior Color
If you're trying to create an opulent Hollywood glam interior, you may want to use bold colours, patterns, and upscale fabrics. However, keep in mind that this style is not for the faint of heart. It is meant to create a luxurious look without going overboard. Typical color palettes for this style include red, hot pink, green, and black. Regardless of the color palette, however, you can create a look that is glamorous and elegant without going too overboard.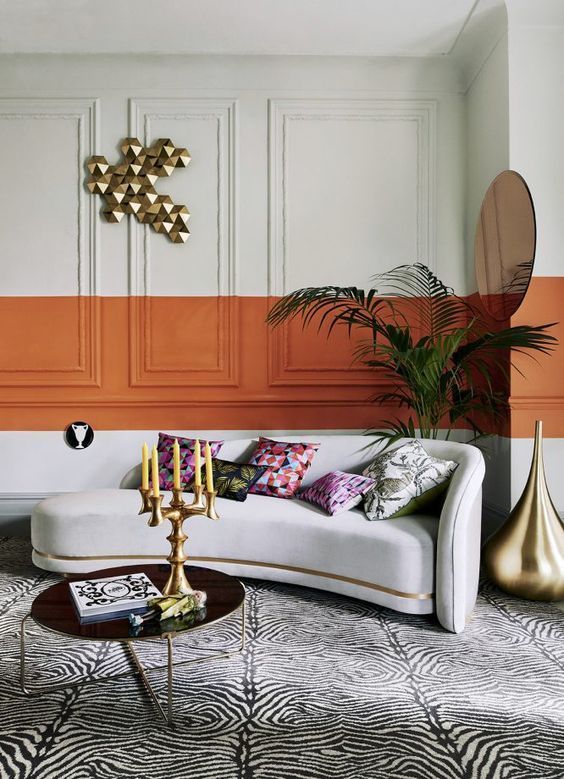 Another important element to the Hollywood glam interior is the use of velvet. Velvet's plush texture and feel makes it the perfect accent for a Hollywood glam interior. It lends the room a rich, luxurious feel. It is also a versatile accent that can be used in a variety of ways, from subtle to dramatic. For example, if you have a tufted velvet sofa in the living room, you can complement it with ornate Art Deco furniture.