Hello and good morning guys. Today I want to share a story from Japan about Sadako Sasaki. Who is her and what's her story? Do you know about her? Curious? Then don't go anywhere and stay tuned because today I want to share a heartbreaking story about this girl to you.
Sadako Sasaki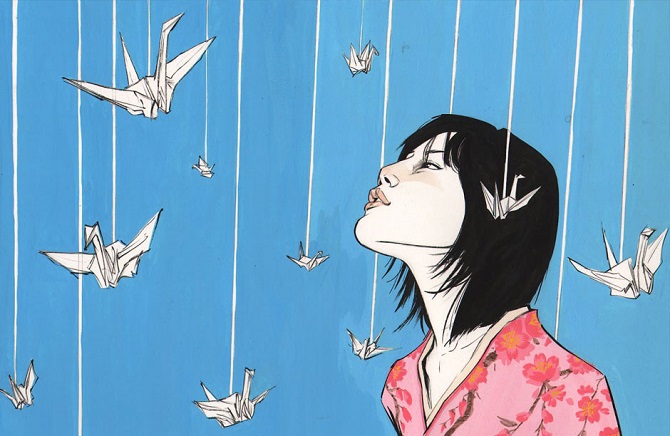 There are so many people that don't know about Sadako story. However, if we talk about Sadako ghost I bet there are so many people who know it. Why? Because people lately more interested in some fake story they offer to use rather than the reality that lay in front of us.
Sadako is really often portrayed as a scary little girl ghost that comes out from nowhere but mostly from a well who want to ask for revenge. Yeah, Sadako portrayed as a hatred ghost who hate anyone who comes across near her well. However, do you know where is the Sadako curse come from? Why she really hate people? What's the reason of her hatred? Well, let's find out more about her story.
Sadako Story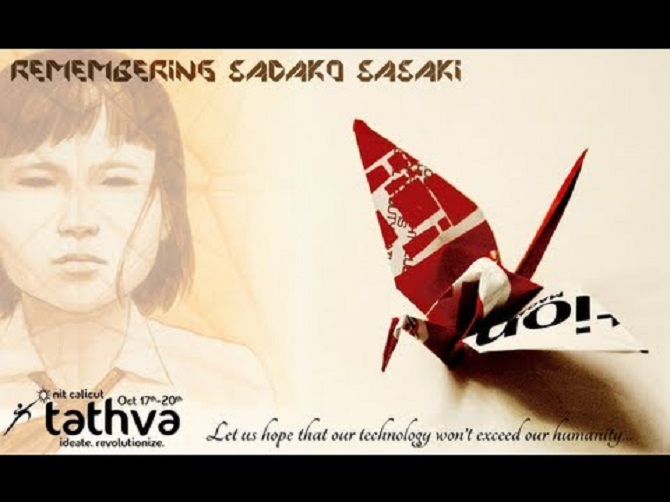 There are so many people asking who is Sadako and why she become a ghost? What's her motive for killing people? There is a rumor that says Sadako only will kill a person who achieves a cursed video from her and not spreading it to another 7 people after receiving a phone call from her. Well, this urban legend is really popular, even there is a movie about it like The Rings and The Rings 2 and much more.
However, do you know there is a bitter truth hiding behind her scary story? Well, I will share the story to you today. Sadako was born on 7 January 1943, her life ends shortly on 25 October 1955. Her tragic death caused by an atomic bomb that dropped on Hiroshima when World War 2 happen. Sadako lives near from Misasa Bridge in Hiroshima, a place where the bomb dropped on 6 August 1945. In that time she doesn't know she already becomes a victim from nuclear radiation.
She lives her life like usual. She runs, smile, talk, tease her friend, everything like she's doing her daily life as a kid. Sadako never know something worst will happen to her until that day come. Little Sadako suddenly faints in front of her teacher. On 21 February 1954, Sadako start to hospitalized. Doctor say she caught by leukemia and her mother say it as "an atomic bomb disease".
Her Life Taken By Force From Her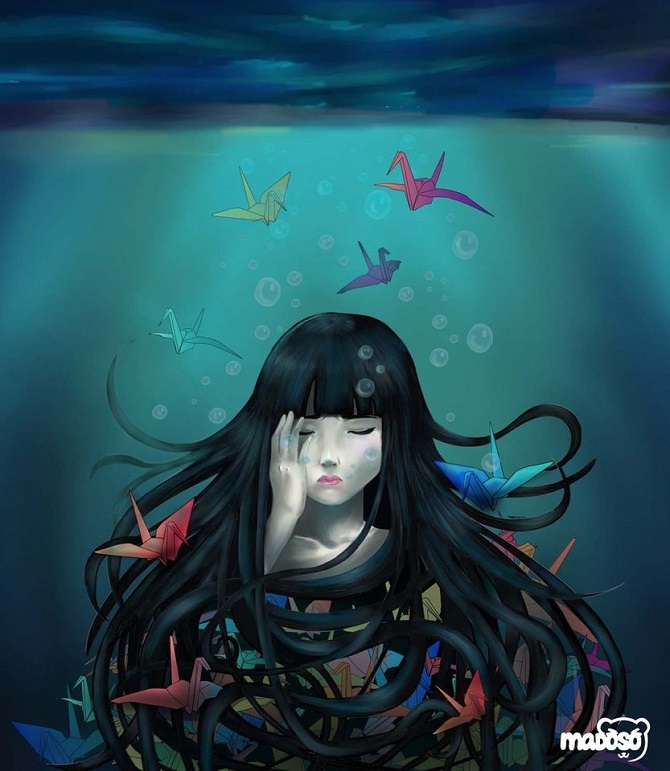 The symptoms of her disease start to show up and right on 21 February 1955, she is sentenced to survive only for 1 year. 3 August 1955, when Sadako wait for her end, her best friend show up and pay a visit to her. Chizuko Hamamoto bringing her a golden paper with her. She tells Sadako to make 1000 paper crane ask for her healthiness to the gods. In Japan there is an old folklore, if you success to make 1000 paper crane all your wishes will be granted by gods.
It's really bad luck for Sadako, they say she only can make 644 paper crane before finally she's died. Some people say it's because of Sadako lack of paper source when she makes a paper crane for her wish. Well, before Sadako die she ask her family to give her a green tea mixed with rice, and tell that "it's good" this also become her last words.
Right after Sadako die, her friends continue Sadako's struggle to finish up 1000 crane paper and bury it along with Sadako's body. In 1958, there are two Sadako monuments in Seattle Peace Park and Hiroshima Peace Memorial Park and in her foot written words.
"This is our cry. This is our prayer. Peace On Earth"
Sadako becomes a symbol and victim of nuclear cruelty. She also remind us to how cruel war can be. I hope this story about Sadako Sasaki can open your mind about war cruelty. If you find this article helpful for you, please share this article with the other people. I hope we can meet again today, thanks for reading my article guys.