Hello and good morning guys, welcome back to my website. So, hows your day? Do you have a rough day or maybe a smooth one? Well, if you are tired doing all the job in your life and try to find a suitable game that you can use for refreshing, you can try out this game. Cafeland game is one of the best simulation game that I ever played so far. This game is so unique and different than the other restaurant simulation game. So, are you curious about this game? Do you want to know further about this game? Check out everything about this game below!
What You Need To Know About Cafeland Game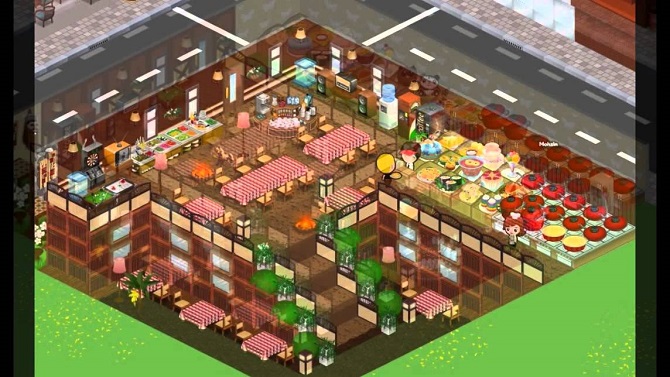 Well, do you ever play something like Cooking Frenzy, Cooking Tale, Cooking Mama and a few similar game? If you haven't played or never play this kind of game, I think you should give a shot to Cafeland app. Why do I recommend you to download this app? Well, it's because this app will bring you to another world, where you can start your own business as a cafe owner and make your own cafe for real!
Cafeland itself is a simulator game provided by Facebook simulation game and that's what makes this game more interesting to play. Released in the middle of two big platforms such as Facebook and Android success to pull out so many attention to this game. Cafelannd itself already released in North Amerika since February 1, 2012.
Cafeland Gameplay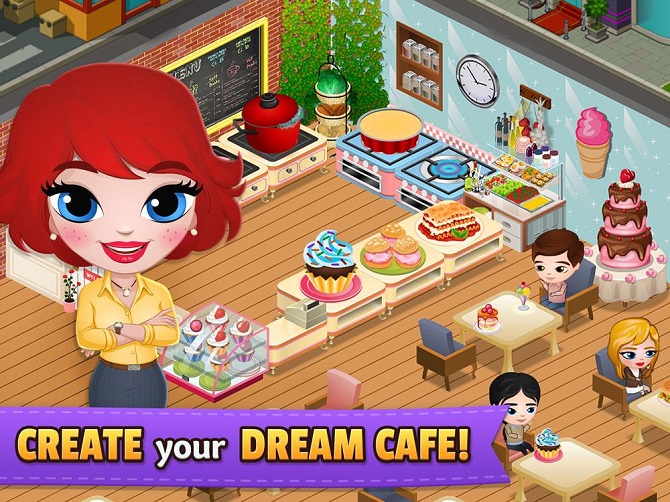 The main mission and goal of this game are to have and make new costumers come as much as possible. The main reason why you need to attract all of those customers is to grab their coins and use it to expanding our cafe, decorating the design of this cafe, or completing the cooking tools and of course for cooking ingredients. This game also includes an Experience or also known as Exp in their system and that's what makes this game become much more interesting!
As you begin, the game will introduce you to the pertaining mechanics over a relatively started-up (already running) business. While you get to figure out stuff during this tutorial phase of the game, it mainly tackles the need to fetch objectives from the given quests to familiarize you with the different sections of the game. This includes cooking dishes, serving them through the counters, adding tables and chairs, expanding the café, and putting up some new equipment and decors in there.
How To Get Free Cash?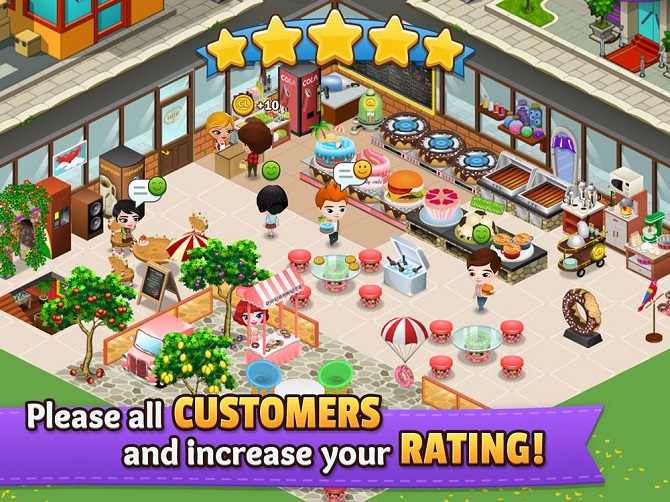 Well, as you can see above, you need to decorate your cafe to make people attracted to your cafe. However, decorating and expanding your cafe will need a lot of cash and you don't have any bucks to spend on it? Well, don't worry my friends, I will share this Cafeland hack free cash to you. Now you will have a lot of cash if you are done using that tool.
Well, I think my article about the Cafeland game is enough for today. I hope my article today is useful for you, don't forget to share this article to the other people if you think my article is useful for you. Thank you for sparing a few minutes to read and coming to my website. See you soon in my next article and have a nice day, guys.