Okikiko.com – Choosing a light blue color scheme for your bedroom is a great way to incorporate this shade into your decor. White walls and furniture will balance out the color and add a subtle contrast. Use blue velvet throw pillows and light-washed artwork as visual highlights. Furniture in a neutral color like white is a good choice, too, but look for shapes and curves with a traditional look. A white-painted fireplace mantle is a nice touch to add interest. You can also fill it with plants and decor pieces.
Creating a More Relaxed and Calm Bedroom
Although the color sky blue isn't traditionally thought of as a bedroom color, it can be an excellent option if you're looking to create a more relaxing space for yourself or your children. This cool tone evokes tranquility and calmness, which is important in any bedroom, especially for children.
Dark inky blues create a cocooning feel, so make sure you choose furnishings in other shades to add contrast. White flooring and woodwork are a great choice, but you can also use lighter blue bedding for comfort. Use textured pillows to add visual weight and balance. Dark gray or pale blue will also look great in this room.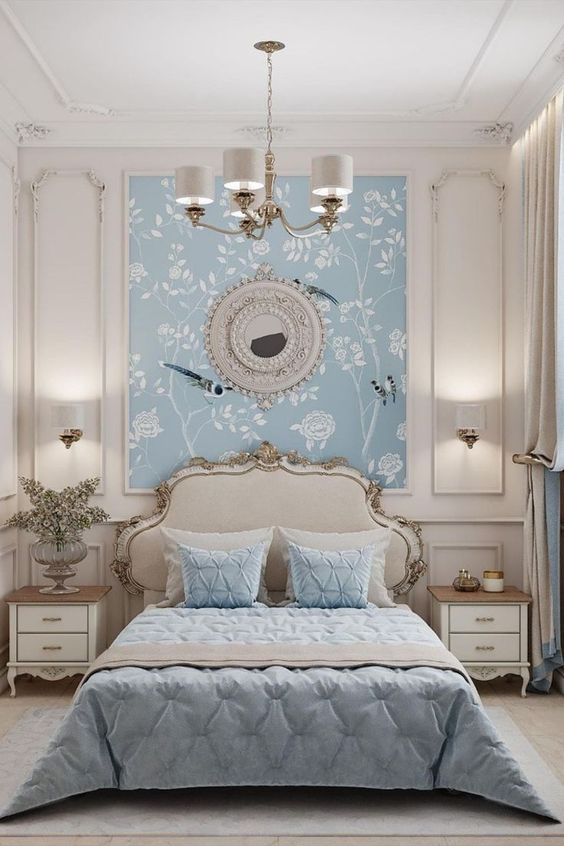 A sky-blue bedroom is a great choice for a modern bedroom. It's a classic color that works well in contemporary settings. It's also a great choice for a ceiling. A ceiling painted in this color can be a nice alternative to a plain white ceiling. In fact, this color can be a great option for a modern master suite.
A Great Way to Add Color without Painting
You can also add a touch of wallpaper to your bedroom for a new look. Use it as a feature wall, decorative detail, or accent wall. Using different textures is a great way to add color without painting the room! However, be sure to remember that wallpaper is a temporary solution. You can easily remove it if you change your mind.
Choosing the right color scheme for your bedroom is important. You want to create an atmosphere that evokes relaxation. You can choose a light or dark blue depending on the mood you want to create. Light blue is a good choice, especially if it has gray undertones. Light blue curtains can also be a nice touch to add some color to your bedroom.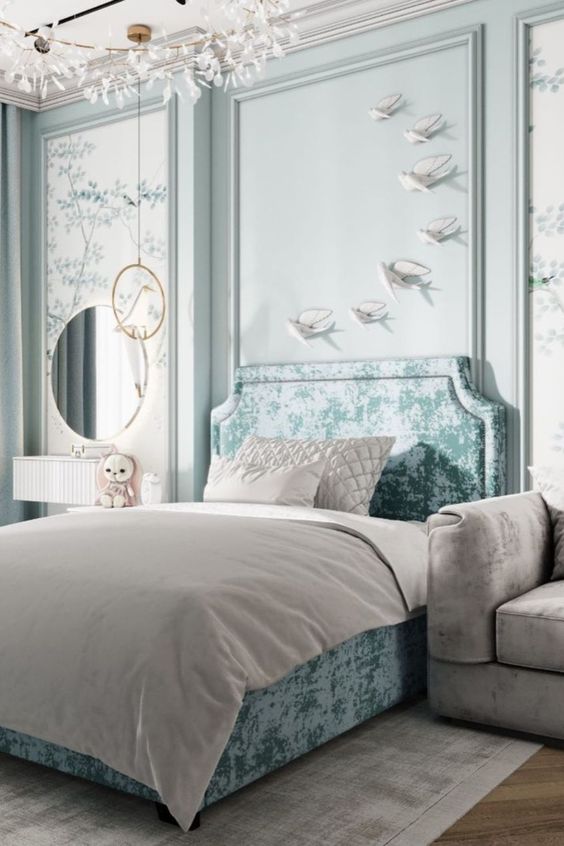 If you don't want to go full on with the blue theme, you can use accent pillows and throws to bring a bit of the color into the room. However, keep the bedding and artwork neutral and white to avoid overpowering the space's restful vibe. Wallpaper is also another way to incorporate subtle blue into a room. While you do not have to cover every wall, you can use wallpaper up to the picture rail to bring in some balance. Skirting can also be painted blue for a modern edge.
A Bold and Unique Sky Blue Color
While the sky blue color is bold and unique, it also has a soothing effect. Cathy Kincaid used it on her bed frame and decorative pillows. The sky-blue bedroom is also complemented by a textured, white area rug, and a yellow artwork. For a striking effect, you can try a high-gloss paint scheme. Alisa Bloom used Fine Paints of Europe to achieve this effect.
Sky blue is a versatile color that can be used to accent any other color in your home. You can use this color in many areas of your home, from bedrooms to living rooms to bathrooms. It can be combined with other colours to create a contemporary look. A blue throw and occasional chair can add tactile appeal, while a light fitting in a complementary color will complete the look.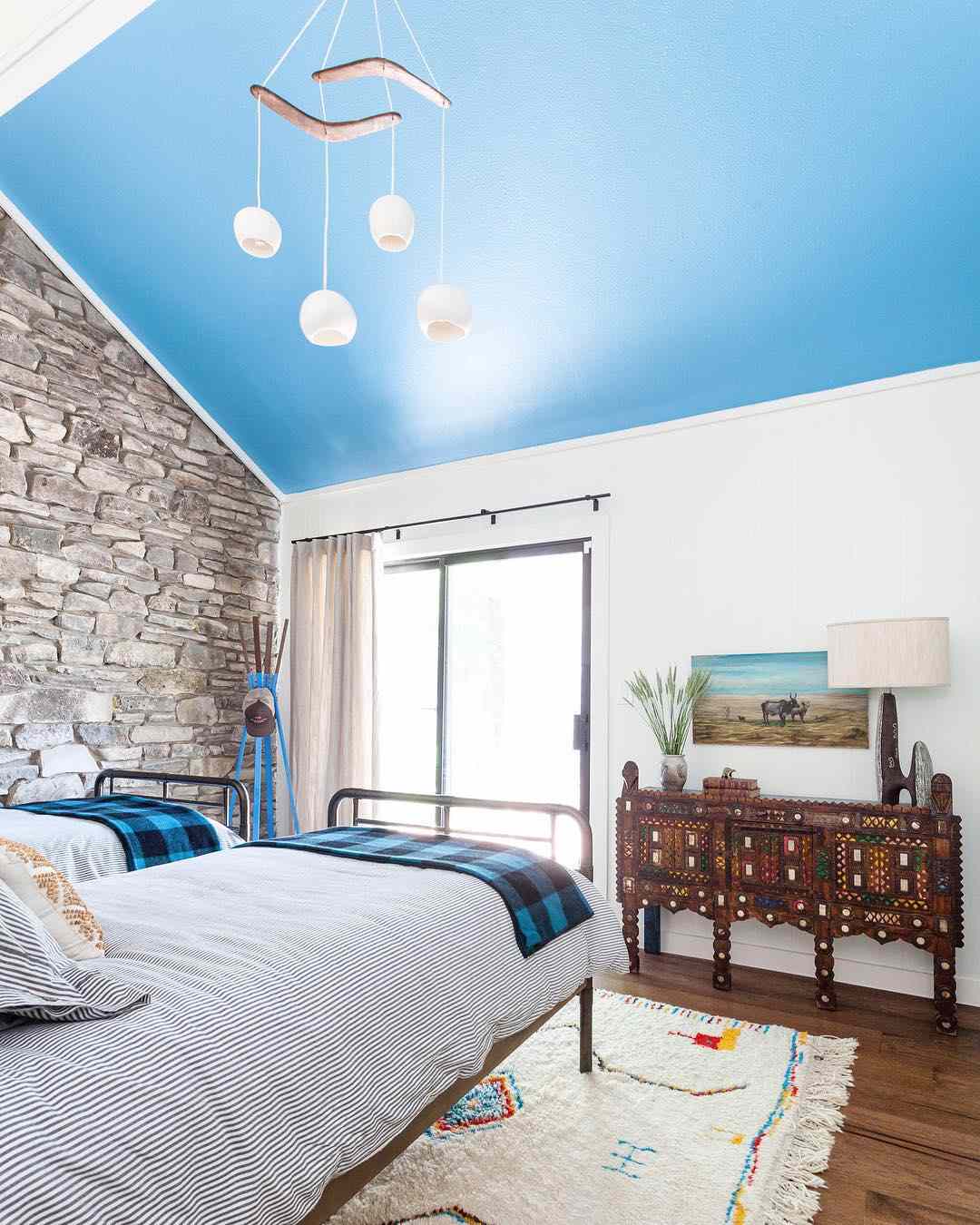 Although it's unusual to use a blue color in a bedroom, it can be a great choice. The color's cool, calm and soothing effect will make your room feel more serene and relaxing. Blues come in many shades ranging from pale dusky blues that create a coastal vibe, to deep, inky blue-blacks that cocoon you in peace.